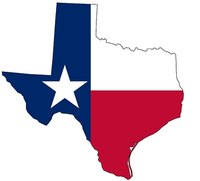 The Lonestar State has so much to offer residents, whether you are a big family, a bachelor or anything in between. The landscape of Texas provides something to please just about everyone. Locations throughout Texas have been featured in magazines and research findings as the best places to live in the United States. Find out which Texas cities and towns top the lists.
Top Towns and Cities
Each year Forbes publishes a list of the top 25 best places for relocation in the United States. For 2009 the list focuses on locations known as relovilles, which are suburban towns outside of major cities that have seen growth as a result of corporate employee moves.
Interestingly enough, eight of the top 25 are all towns in Texas. Making the list is Flowermound, Frisco, McKinney, Carrolton, The Woodlands, Allen, Round Rock and Plano. Each of these locations was chosen on the main requirement of being a town of more than 25,000 with a large percentage of residents who had moved with the last five years for work and were originally from another state.
These affluent neighborhoods are all located near the major cities of Austin, Dallas and Houston. If you are thinking about moving to one of these suburban locations, consider which part of Texas you would like to live in.
Flowermound, Frisco, McKinney, Carrolton, Allen and Plano are all within 40 miles of Dallas. The Woodlands lies in close proximity to Houston, and Round Rock is outside of Austin. Large U.S. corporations such as Dell, IBM, Haliburton, and GE are located in these suburbs, where many residents are employed. The residents of these towns are also well educated; in most cases, half the residents hold bachelor degrees and maintain high median incomes.
In contrast, U.S. News and World Report's best places to live for 2009 focuses on communities that are affordable, have strong economies and things for families to do.
Austin, Texas, makes an appearance on this list and is ideal for music lovers. U.S. News and World Report writes, "If you're a free spirit, music junkie or barbecue lover---or if you simply have what it takes to 'keep Austin weird'---Texas' state capital is for you. Considered ground zero for live music, this city of 716,000 residents is home to legions of musicians and nearly 200 performance venues."
Austin, the capital of Texas, is a city of 783,000 with a median household income of $48,000 and an average age of 31. Considering these statistics and U.S. and World News Report's information, it is clear Austin is a young and thriving metropolis.
CNNMoney.com's best places to live for 2009, which examines towns and cities based on local economy, schools, crime rates and activities, placed Keller, Texas, in the No. 7 spot. The population in Keller has tripled since 1990, now sitting at 38,000, and the town boasts a housing market value increase. Despite the growth, Keller still offers small-town charm and a beautiful landscape.
Whether you are looking for a small town or larger metropolis, studies show that Texas can offer it all. The Lonestar states offers both Southern hospitality combined with the charm of the wild West and Mexican flair, so consider what flavor suits you when choosing a region. More importantly, people are taking advantage of moving to this sprawling Southern state full of charm, entertainment, growing economies, and good old-fashioned American values.