Thighs are a problem spot when it comes to excess fat, making them an obsession for women everywhere. Fortunately, targeting the thighs and burning fat in this area is easier than you might think. With a few simple exercises you can do in the comfort of your own living room, with little to no equipment, you may be on your way to thinner thighs in no time.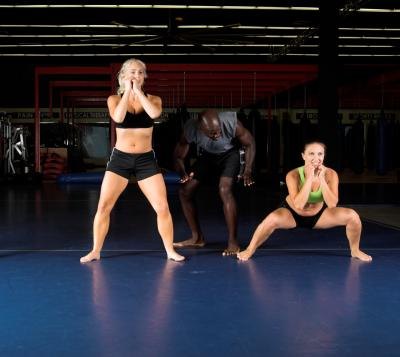 (Robert Deal/iStock/Getty Images)
Squats are an easy, effective thigh exercise, and they can be done anywhere and with no equipment. There are several types of squats, so you may be less likely to get bored with this exercise. For a regular squat, stand with your legs shoulder-width apart and bend your knees, lowering your body until you are almost in a sitting position, with your knees at almost a 90-degree angle and your arms straight out in front of you. Hold this position for three seconds, then slowly stand up straight.
You can also do a version of this with an exercise ball between the curve of your back and a wall. The plyometric squat is a variation that includes jumping up out of your squat and landing again in the squatting position. The pick-up squat involves dumbells; put them on the floor as you lower your body into the squat, stand up, then pick them up on your next squat. Do between five and 12 sets, rest for 30 seconds and repeat.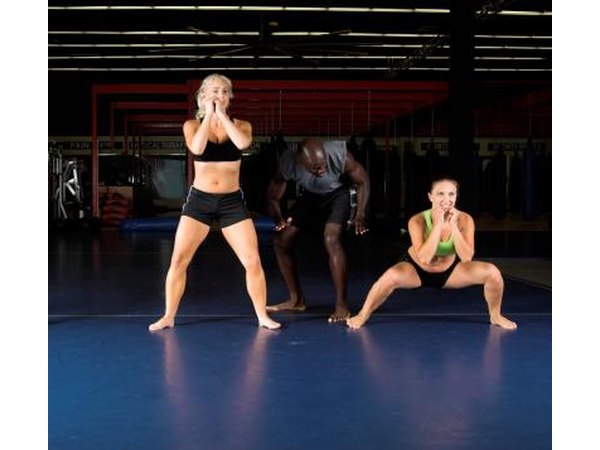 Robert Deal/iStock/Getty Images
Lunges are another easy yet effective exercise for burning fat and toning thighs. As with the squat, stand with your feet shoulder-width apart. Step forward with one foot and, at the same time, lower your body so that your forward-most leg is bent at a 90-degree angle and your back leg's knee is about 1 inch off the floor. Keep your back and neck straight, the weight on your heel, and your knee directly above your ankle. Hold 5- to 10-lb. dumbbells in your hands at your side while you do this, or forgo the weights. Do 30 reps for each leg, rest and repeat.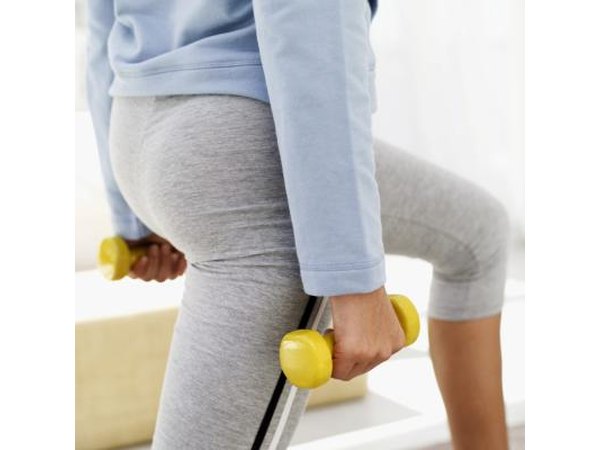 Stockbyte/Stockbyte/Getty Images
Single leg circles are an exercise often used in Pilates that are said to elongate and tone thigh muscles while burning fat. Lie on your back with your hands at your sides. Point your toes and lift one leg to the ceiling, so it is at about a 90-degree angle with your torso. Move your whole leg in a circle, in one direction, while keeping your hips still and on the floor. Do five reps, switch the direction of your circle, and then switch legs. Repeat.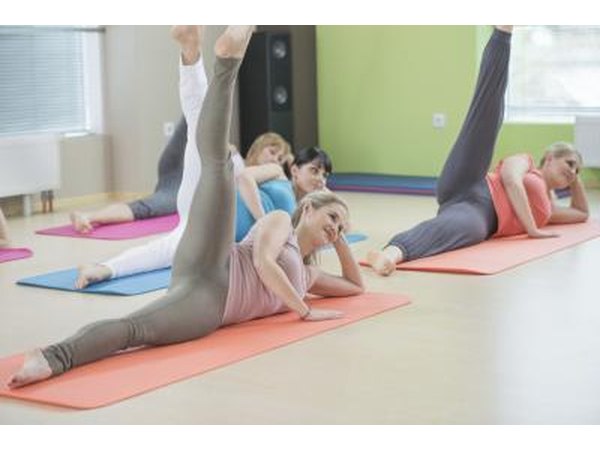 Tashi-Delek/iStock/Getty Images
In addition to these strength-building exercises, there are some general cardio workouts that help burn thigh fat. Aerobic exercise, such as dance, Spinning and step-aerobics classes, are offered at most gyms. Jumping rope is another good way to get thinner thighs. Like the water? Swimming can be another good cardio workout for thighs. Walking, running and biking should not be ignored either; just three to four brisk 20-minute walks per week can help trim your thighs.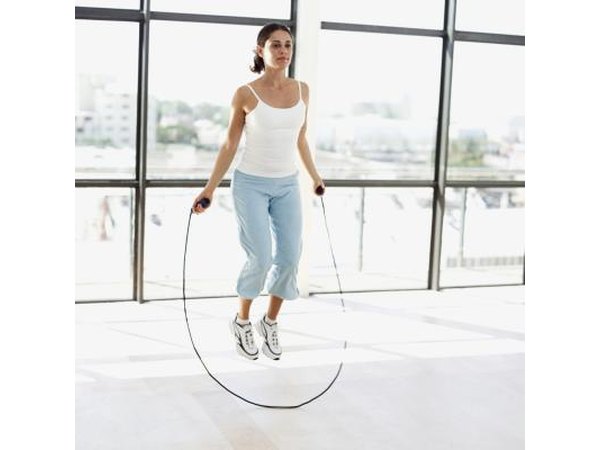 George Doyle/Stockbyte/Getty Images
Promoted By Zergnet