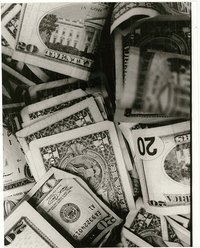 Winning the lottery is a dream come true for many people. A lottery win can have a huge impact on many areas of your life including your finances, friendships and romantic relationships. Proper money management is essential to avoid problems and make the money last long-term.
Lump Sum or Annuity
One of your first decisions is whether to take your earnings as lump sum or as annuity. Many lotteries offer both options. You cannot take a combination of the two.
Lump Sum Payments
A lump sum is a single amount of money. After you are handed a check for a lump sum, you will receive no more money from the lottery. A lump sum means you get the money even if the lottery is no longer funded or goes bankrupt. Lump-sum payments are useful for people who need the money immediately for expenses such as paying off loans or medical debt. If you get a lump-sum payment, you alone are responsible for managing your money. Consider the lump sum payment if you are a confident money manager who is familiar with how to manage money efficiently.
Annuities
An annuity is a series of payments over a period such as 20 years. It is useful for someone who prefers a steady stream of income. Take advantage of an annuity if you are not comfortable managing your own money. An annuity payment poses problems if you become dependent on it and do not develop any skills that will support you once payments have ended.
Other Financial Considerations
Decide on your short-term and long-term financial goals. Budget judiciously. Think about allowing yourself a few toys such as boat or personal watercraft to celebrate the lottery win. Otherwise, put the rest of the money in long-term accounts that will serve your fiscal needs such as college education payments and long-term health care expenses. Give careful consideration to your work situation. If you love what you do, consider keeping your job. You may have health problems that make it difficult to find an insurance policy in the marketplace. If you do not like your work, think about options such as part-time work and using your lottery funds to help finance education that can provide training for another job. Look carefully into providing for relatives as well.