The best food for cats with diabetes contains high amounts of protein, low levels of fat and minimal amounts of carbohydrates. Prescription foods for cats with diabetes meet all of these requirements, but pet owners may also choose to use home meal plans for their diabetic cats. Your veterinarian will advise you on the type of food plan that is best for your diabetic cat.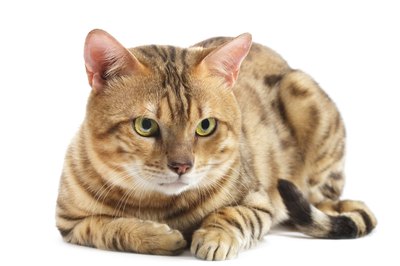 Prescription Foods
Using a prescription food diet that has been formulated specifically for diabetic cats is the simplest way of ensuring that your cat is eating the right balance of foods and nutrition. Veterinarians frequently prescribe two prescription diets, m/d Feline by Hill's and w/d Feline by Hill's, for pet owners who have diabetic cats. The Hill's m/d formula is a low-salt, low-fat and high-protein diet, and the Hill's w/d diet is low in fat and high in fiber. Both of these diets are available in canned and dry formulas. Follow the feeding recommendations of the manufacturer or your vet if he prescribes different instructions.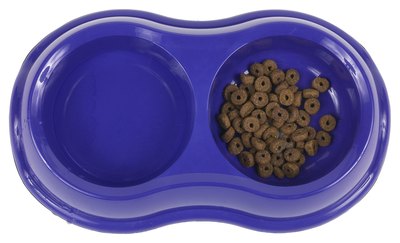 Home Foods
Some pet owners prefer to use a home diet for their diabetic cat. A home diet needs to be high in protein and low in carbohydrates and fats. Meats should make up the majority of the diet, and it is best to alternate the meats in the diet (e.g. liver, turkey, chicken or fish). Carbohydrates in the diet, such as grains, should only make up between 3 to 9 percent of the diet. Add supplements (e.g. taurine) to the diet as well to meet all of the cat's nutritional needs. Home foods for cats with diabetes take a lot of planning and may be labor-intensive, and your veterinarian will need to work with you to ensure that you are feeding your cat the right foods in the right proportions.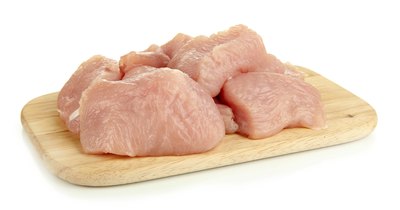 Contiual Monitoring
Even when you provide the best foods to your diabetic cat, you need to continually monitor insulin levels to make sure the cat is properly regulated on the diet. At times, a diet may need subtle changes; however, in many cases once you find the right diet, diabetic cats stay on the diet for the rest of their lives. Follow the dietary advice of your veterinarian, and stick with periodic insulin blood level checks to help reduce drastic and dangerous blood insulin fluctuations in your diabetic cat.