Hydrogen peroxide is a commonly overlooked acne treatment. While you can spend tens or even hundreds of dollars per month on acne treatments, you can buy a bottle of 2.5 percent hydrogen peroxide for a couple of dollars. This hydrogen peroxide treatment has the potential to be as effective as any other expensive treatments for acne.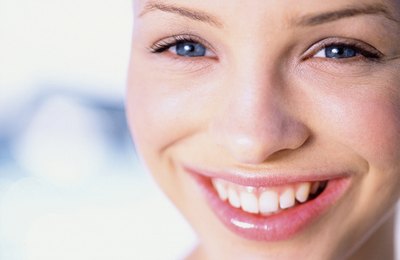 Preparation
Before you apply the hydrogen peroxide, wash your face with a gentle soap. This will help to remove any dirt, makeup or oils on your face. While hydrogen peroxide will help to treat acne it will not replace your usual cleanser. Use only a very mild soap as hydrogen peroxide can be drying and irritating on its own but can cause severe dryness and irritation if paired with a harsh soap.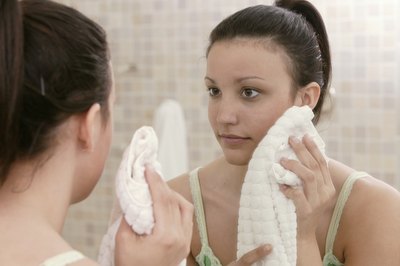 Application
Apply the hydrogen peroxide to your face twice a day in one of two ways. The first option is to dip a swab into the hydrogen peroxide and simply swab the areas that you usually have acne; this will help to keep those areas under control.
The other option is to saturate a cotton ball with hydrogen peroxide and apply it to your entire face, treating not only current outbreaks but preventing future ones. This method is not recommended unless you have widespread areas of acne outbreak as the dry effects of the hydrogen peroxide do not need to come in contact with skin that is otherwise healthy and free of outbreaks.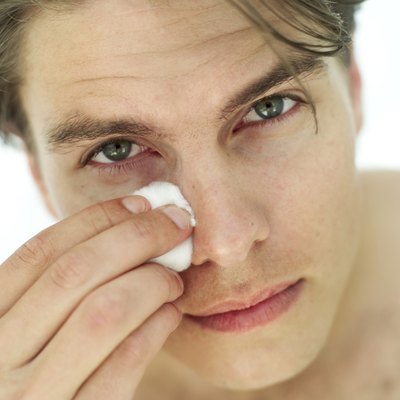 Avoid eye area
Regardless of how you apply the hydrogen peroxide keep it away from your eyes. The skin around the eyes is usually very sensitive and extreme irritation can occur if hydrogen peroxide is applied to the eye area. Also, use caution when applying the hydrogen peroxide around the hair line or eyebrows as it can cause the hair to lighten in color.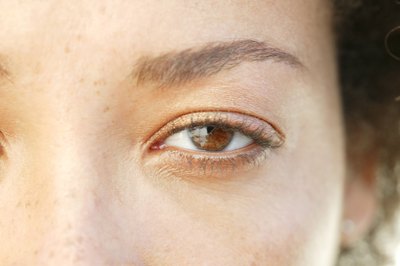 After Application
Acne cannot survive when it comes in contact with the peroxide, so this will dry out acne but will also dry out the surrounding skin. After applying the peroxide to the skin a high quality, oil free facial moisturizer needs to be applied to the skin. The application of the moisturizer will help to balance out the drying effects of the peroxide so you have skin that is free of acne, while still healthy in appearance.