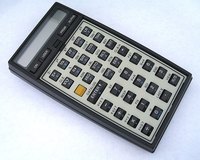 Processing customer payments is one of the most important accounting functions for any business. Cash flow is required for maintaining operations, so companies need a detailed set of procedures for handling accounts receivable collections in order to ensure proper deposit to the company bank account and posting to the customer account.
Deposit the Payments
All customer payments should be deposited daily. If making daily deposits is not feasible, you should still prepare a deposit daily in order to ensure the customer gets credit for the exact date you received the check. Make a copy of all the checks received and date-stamp the copies with the actual date received. Identify each check on the deposit slip by the customer's last name or account number. Lock prepared deposits in a secure area, preferably a safe, until you can make the deposit.
Post Payments to Customer Accounts
After you make the deposit at the bank, post the payments to the customer accounts in your accounting software. Do not post the payments to the customer accounts before the deposit is posted at the bank, or the cash account will reflect money that is not available for use and could accidentally become overdrawn. Using the copy of the checks, look up each customer account and verify the name and address against the customer check to ensure you have accessed the correct account. Once verified, post the payment to the customer's account. Be sure to backdate the posting date in the system to the actual date received. Payments posted after the receipt date may result in late charges assessed in error.
Continue posting customer payments until you have completed all payments received for that deposit. Print the posting report and make sure the total amount of payments posted equals the total amount of the bank deposit. If you have more than one deposit to post, post them one at a time with different deposit identifications in order to make reconciling the payment to the deposit slip a simple process.
Filing and Research
Maintain a file of all copies of payments received. Copies are important for researching misapplied payments and as backup for audits. File copies based on the date the check was received, which is the same as the accounting system posting date, to make research more efficient.
Late Fees and Account Statements
Most companies assess late charges for accounts that are delinquent beyond a certain date. If your accounting system automatically posts late charges, then review the late charge posting for accuracy. If your system requires a manual posting of late charges, post the charges on the required date. After late charges are posted, run customer account statements for all delinquent accounts and mail a copy to the customer to remind him of the balance due and inform him of the late fee assessed.