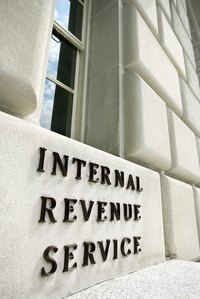 Dealing with the Internal Revenue Service (IRS) can be a difficult, stressful and frustrating process. In most cases, the source of those feelings revolve around an audit the IRS chooses to conduct on an individual's tax return. If that is the case with you, there are a number of important things to keep in mind.
What is the IRS?
The IRS is the agency in charge of a variety of tax issues, primarily relating to personal and corporate income tax. The agency handles the collection and processing of taxes, as well as investigations, or audits, into the tax information supplied by taxpayers.
What Is an Audit?
An audit is simply a verification of the tax information you submitted to the IRS. In most cases, this is done because a required document may have been omitted, which will not trigger a full audit. The IRS is likely to send a letter merely requesting the additional information. If you are the subject of a full audit, you may be required to have documentation for every item on your tax return.
What Percentage of Returns Are Audited?
The IRS audits approximately 1.5 percent of all tax returns received, so your chances of being audited are small, as long as you turn in all your paperwork and your figures are correct. Taxpayers who report between $25,000 and $100,000 in income stand the least chance of being audited.
How Can I Avoid an Audit?
Be as thorough on your tax return and in your supporting documents as possible, and don't itemize deductions if it's not beneficial to you. Taxpayers who use the standard deduction have a much lower incidence of audits. However, audits can be triggered at random or based on information you submit that doesn't fit the typical pattern, such as claiming five dependents if you're 20 years old.
Do I Need a Lawyer?
Generally, you do not need a lawyer if all you're being asked to do is verify the information you sent. If you have records and made an accurate reporting of your circumstances, there won't be any further issues. If your tax return was prepared by a professional, you may want to contact him. Often, audit services are included in the price you paid to have your taxes done.
When Should I Get a Lawyer?
The IRS may report that it has found a discrepancy in your return and as a consequence will likely want you to adjust your return. If you disagree with that finding, you should consider hiring an attorney. In such cases, back taxes could be charged, along with substantial civil and even criminal penalties, so it might be in your best interests to protect yourself by hiring an attorney skilled in tax law.