The best way to determine your options for correcting crowded teeth is to see an orthodontist. You might have to have some teeth extracted to give your other teeth some breathing room, and it's possible the orthodontist may begin your treatment with a palate expander, which widens the upper jaw to ease crowding. If braces are warranted, there are many types to choose from. If there is a particular type of braces you think you're interested in, make sure the orthodontist you choose is trained to work with that type of braces.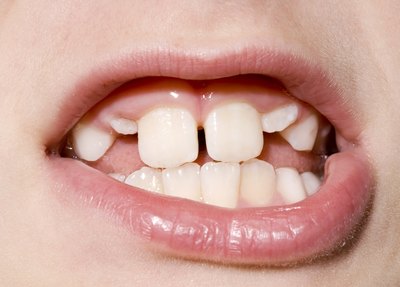 Metal Braces
Your crowded teeth can be fixed with any of a variety of metal braces. Choose from traditional metal braces, speed braces or self-ligating braces. With traditional metal braces, the crown of the tooth is moved first and then the root of the tooth is moved. Speed braces tend to work faster by moving the crown and the root of the tooth at the same time. Self-ligating braces don't require metal ties or rubber bands to hold the arch wires in place, which may mean fewer trips to the orthodontist. These also tend to catch less food than traditional metal braces.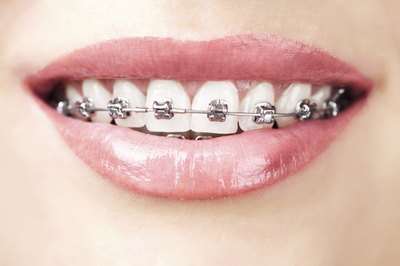 Ceramic or Tooth-Colored Braces
If the idea of a mouth full of shiny metal is more than you can bear, don't despair. Ceramic or sapphire braces are barely noticeable. They work well for most people who don't have severe problems with their teeth. Ceramic braces tend to be better for those who don't have perfectly white teeth, while the sapphire brackets are clearer and will match better for those with very white teeth. These options are usually more expensive than metal braces.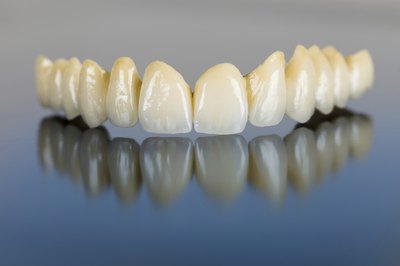 Lingual Braces
Consider lingual braces if you need metal braces but don't want anyone to see them. These braces are attached to the back of your teeth. They can cause irritation of your tongue and may make it difficult to speak at first. These braces require the orthodontist to have specialized training.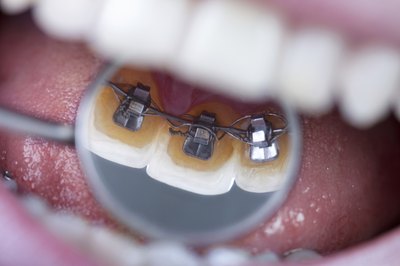 Invisalign
If you are interested in an invisible method of correcting your crowded teeth, ask your orthodontist if Invisalign braces or similar plastic aligners are right for you. Invisalign is a set of custom-made clear trays that move your teeth. You get a number of Invisalign molds, and wear each for two weeks before moving onto the next numbered mold in the sequence. No one will know that you are wearing Invisalign except you.
The disadvantage of Invisalign is that it can only fix certain problems and usually those problems must be minor. They still take a long time to fix your teeth and your orthodontist can't entirely control the final outcome of your teeth because the trays are custom-designed by a computer at the Invisalign factory. Some people have had to wear traditional braces after wearing Invisalign to correct remaining tooth issues.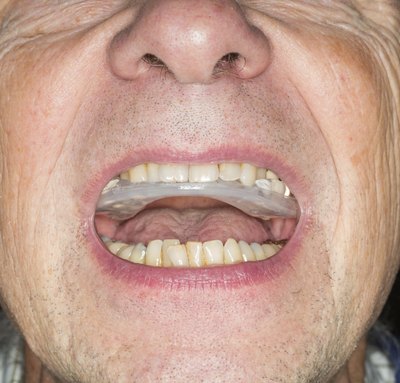 Communication Is Key
Keep an open mind when you first visit an orthodontist for a consultation. Make sure to discuss your concerns, how much you can afford to spend on braces, and what you'd like the outcome to be. You may go into the appointment thinking you want one kind of braces, but an orthodontist may know of a better way to fix your crowded teeth.