A dry and raw throat could have many causes. According to MedlinePlus, a majority of sore throats are caused by viral infections, but sometimes simply breathing through your mouth can cause a dry throat. In addition, many people experience sore throats during the winter months because of the dry air. Most of the time sore throats are worse in the morning and then slowly improve throughout the day. No matter what time you suffer from an irritate throat, though, there are simple treatments to provide quick relief.
Warm Drinks
Drinking warm liquids can help provide temporary relief for dry throats by coating the tissue around the inside of the throat. One popular liquid remedy can be made by mixing 1 tbsp. honey with 1 tbsp. lemon or lime juice in a glass of warm water.
Warm saltwater is another treatment to help cure a dry throat. It can be made by mixing 1/2 tsp. salt in 1 cup water. Most doctors recommend gargling the mixture several times a day to relieve your symptoms.
Also, warm drinks in general can help soothe dry and raw throats. While hot coffee may not be the best solution, herbal teas are commonly used to treat irritated throats. Teas containing licorice, sage, marshmallow and slippery elm are known to be the most effective.
Use a Humidifier
A humidifier is another way to find quick relief for a dry throat. The device releases water vapor into the air, which helps increase the moisture levels. Often indoor air is very dry, so the device can help maintain the proper amount of humidity in the air.
If you do decide to use a humidifier, it is very important to monitor it properly. The humidity in your home should be between 30 and 50 percent. Anything higher or lower than that can cause health problems. A low humidity may lead to dry skin and itchy eyes, but too much humidity can trigger the growth of harmful bacteria in your home.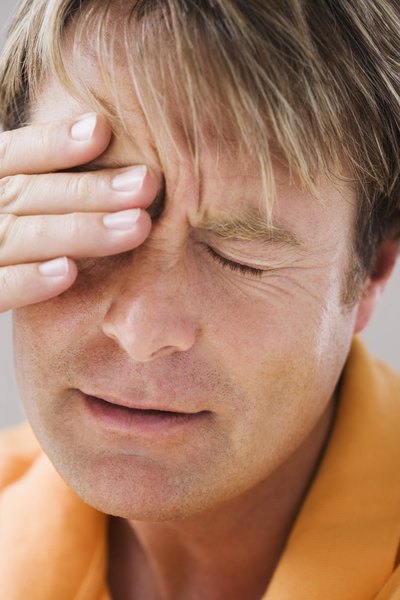 Throat Lozenges
Throat lozenges are an inexpensive way to provide quick relief for dry throats. They increase saliva production, which in turn helps soothe a raw throat. Some popular brands of throat lozenges include Halls, Luden's, Ricola and Vicks. Hard candy can work in a similar way to throat lozenges. However, because of the choking risk, both hard candy and throat lozenges should not be given to young children.