L-theanine is an amino acid derivative which has been found to increase alpha waves in the brain and, thereby reduce anxiety and stress levels. L-theanine is a unique amino acid which is only found in the tea plant and certain species of mushrooms.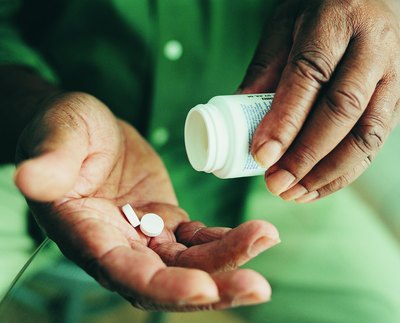 Facts
The scientific name for L-theanine is gamma-ethylamino-L-glutamic acid. It has become quite well-known due to its incorporation in the broad array of energy drinks that are currently on the market. An interesting characteristic of L-theanine is that it elevates the mood and increases the ability to concentrate without encroaching upon one's ability to sleep.
Studies published in Trends Food Sci Tech have established a relation between the intake of L-theanine and an increase in memory and learning ability, as well as an elevated mood. L-theanine creates an alert but relaxed state of mind. It has been found to be non-toxic and no adverse effects are known to exist when L-theanine is taken in conjunction with other drugs.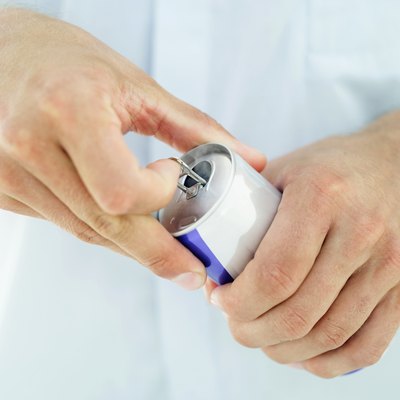 Manufacturer's Recommendation
Although L-theanine occurs naturally in the tea plant, because of its great benefits and its popularity, it has become marketed in pill form. According to one provider of L-theanine in the pill form, Biosynergy, the recommended dosage is 100 to 200 milligrams, taken up to three times per day on an as-needed basis, depending on stress and anxiety levels.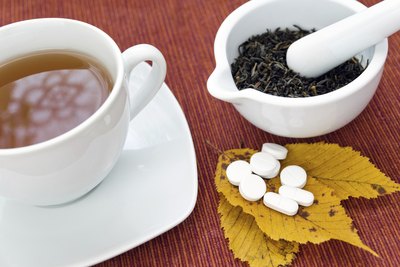 Best Times to Take L Theanine for Optimal Results
Research shows that an intake of between 50 and 200 milligrams of L-theanine causes a person to realize calming effects within 30 minutes of dosage. Carolyn Perrini's research (see References, below) indicates that the best time to take L-theanine is at the onset of stress. She indicates that the effects of L-theanine are realized within 30 minutes and last for eight to 10 hours. Therefore, an individual who wishes to realize the effects of L-theanine should take it, in either pill form or by drinking it in tea form, when she begins to feel stressed or anxious. If you are an individual who regularly uses L-theanine in pill form or consumes it by drinking tea, you may wish to offset potential anxiety by consuming L-theanine 30 minutes before a particularly stressful situation to achieve the maximum benefit of this amino acid.