Whether you're an athlete who needs to improve physical performance or someone trying to limit fat intake to lose weight or improve health, a high-carb, high-protein diet may help. Like any healthy diet, your high-carb, high-protein diet should include a variety of foods rich in nutrients from all the food groups including fruits, vegetables, lean protein, grains and low-fat or nonfat dairy foods.
High-Carb, High-Protein Diet Basics
Any healthy diet needs to have a mix of carbs, protein and fat. Even though your focus is on carbs and protein, you need some fat in the diet. A minimum of 15 percent of calories should come from fat for good health. That leaves 50 percent to 60 percent of calories from carbs and 25 percent to 35 percent of calories from protein. Having a basic understanding of how to distribute your calories helps with food selection and meal planning.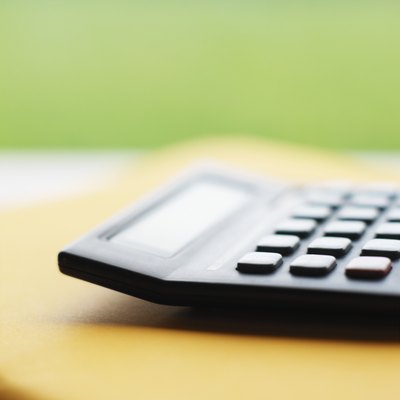 Carb, Protein and Fat Choices
Fruits, vegetables, grains and dairy are good sources of carbohydrates. Make most of your dairy nonfat to help control fat, and make most of your grains whole grain to up the nutritional quality of your diet. Lean sources of protein include white meat poultry, seafood, lean red meat such as top round and pork tenderloin, beans, tofu and nonfat dairy foods. Your animal protein choices are also a source of fat in your diet. To keep fat intake low, use a minimal amount of added fat and keep it healthy using oils or nuts.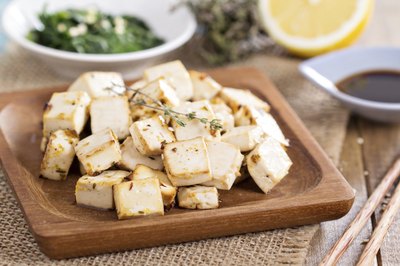 Benefits of Eating More Carbs and Protein
If your goal is weight loss, following a high-carb, high-protein diet may help. Fat is a concentrated source of calories, and limiting it in your diet may help you limit your overall calorie intake. A high-carb, high-protein diet may also help you limit your intake of saturated fat, which in turn helps reduce your risk of heart disease.
The diet is also beneficial for athletes. Carbs are an important source of energy during exercise and help improve athletic endurance. While protein is also important for athletes -- it provides energy and is necessary for muscle building and recovery -- getting more protein than you need will not make your muscles bigger or stronger.
Other Diets to Consider
A healthy and balanced high-carb, high-protein diet is a good one to follow, but it's not the right diet for everyone. If you're trying to eat better for health and weight loss, you need to find a diet you can follow for life.
Low-carb diets, for example, are also effective at helping people lose weight and keep it off, according to a 2013 review study published in the British Journal of Nutrition. Additionally, the Mediterranean diet, which is a diet that encourages you to eat more fruits, vegetables and grains, along with healthy fats from seafood and olive oil, is considered a very heart-healthy diet.