Cold sores, sometimes referred to as fever blisters, are painful blisters that appear most often on the lip, but occasionally may attack nostril tissues, the chin or even fingers. Tenderness and tingling typically precede the blister by a day or two. Once the blister has formed, it will break and begin to ooze. A yellowish crust will form over the broken blister, and soon will shed naturally. The soft pink skin beneath it then heals completely without scarring. A cold sore's total duration is 7-10 days.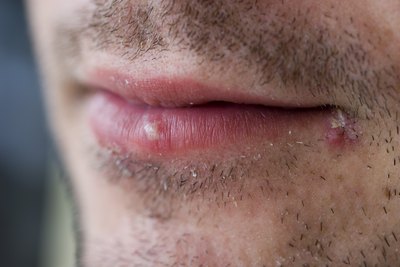 Cold Sore Causes
Exposure to either of the two herpes simplex viruses is responsible for cold sores. Since there is no cure for herpes, once exposed you will forever be subject to the seemingly random eruption of painful, annoying cold sores. When you have an active cold sore, the virus is highly contagious to others. Don't share eating utensils or personal items like towels or razors to avoid spreading infection.
Most of the time the virus lies dormant in your skin's nerve cells. Recurrences are most likely to appear at or near the original eruption site. Factors thought to reactivate the infection and trigger an outbreak of cold sores are stress, fever, sun exposure and menstruation.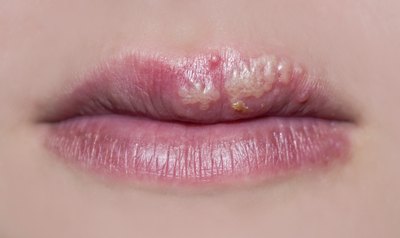 Tea Bag Home Remedy
The tannic acid present in tea possesses antiviral properties and can reduce the severity and duration of a cold sore outbreak.
Boil a cup of distilled water and steep a tea bag in it until it cools to room temperature. Distilled water is best because it contains none of the impurities present in normal tap water. Don't squeeze any more liquid from the tea bag than necessary, because you want it to be soggy. Go stretch out on the couch and gently place the tea bag on your cold sore. Close your eyes and relax for 15 minutes. It will help you to relieve some stress, which is probably aggravating your condition. You can do this as often each day as time permits.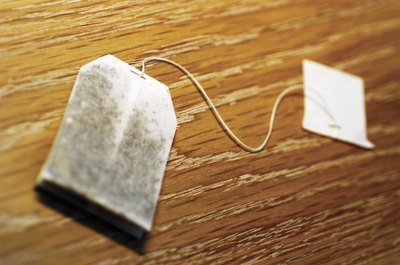 Be Nice to Your Cold Sore
Don't try to eat acidic foods like pickles, or salty things like snack chips. Contact with vinegar or salt will make your cold sore burn.
Gently dab a little Campho Phenique, Oragel, aloe vera or witch hazel on the sore. These over-the-counter products have antiseptic qualities and will ease your pain significantly.