Water retention and bloating can occur from a diet high in sodium, low levels of progesterone before a menstrual cycle or kidney problems. The amount of water in the body's cells are controlled by potassium and sodium levels, kidneys and hormones. Over-the-counter diuretics, natural diuretics and additions to your diet can flush out water from your system and alleviate bloating.
Diuretics
There are a wide variety of diuretics or water pills that can be purchased from the pharmacy. Diuretic pills make the kidneys release more sodium into the urine, which causes the sodium in the urine to take water from the blood. There are three different types of diuretics that can be prescribed by a doctor: Loop, thiazide,and potassium-sparing. Some pills contain all three types. For everyday bloating, a mild diuretic can be used. Over-the-counter water pills include brands like Diurex, Aqua-ban and Nature's Bounty. Midol can be used to combat premenstrual symptoms like bloating, fatigue, pain and headaches. Be careful when taking diuretics, because they can cause an electrolyte imbalance from flushing excess water out of the body. Do not take diuretics if you have low blood pressure. Some people report symptoms of dizziness, headaches and nausea. Ask your doctor if taking diuretics is right for you.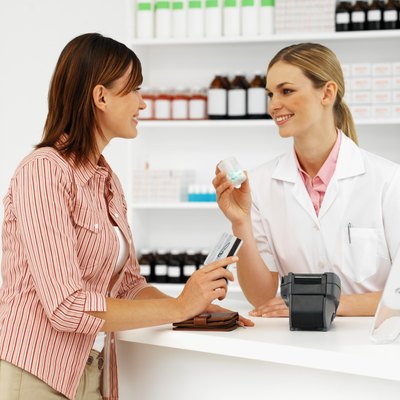 Natural Diuretics
A whole host of foods, herbs and supplements can be used to flush out excess water. One of the main appeals of using a natural diuretic is that the risk of strong side effects from water pills goes down. Mayo Clinic nutritionist Katherine Zeratsky recommends trying natural diuretics like juniper,dandelion and ginger. You can get these herbs in supplement form at health food stores. Other diuretic herbs consist of nettle, fennel and linden. Drink unsweetened cranberry juice, which can naturally cleanse the body of excess water. Brew green tea for its diuretic properties. You can add apple cider vinegar to salad dressings for reducing the water retention that is causes by lettuce. Check out other diuretic herbs to see what works for you.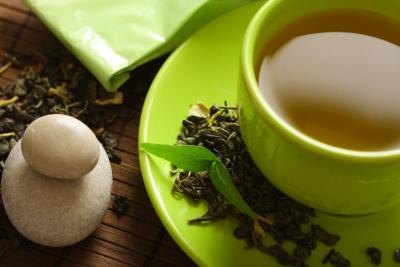 Dietary Changes
Foods that help flush out water are grapefruit juice, lemon water, asparagus, papaya, pineapple, parsley and ginger. Avoid high sodium foods. Excess sodium causes the cells to hold on to water like a sponge. Limit processed foods, gravies, salted meats, soy sauce and fried food. The American Heart Association recommends eating less than 2,300 mg of sodium a day, which is the same amount as 1 tsp. of salt. Use spices or herbs instead of salt for your food.