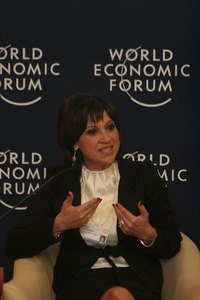 Women can work any job in this day and age, but there are careers directed toward women. These careers pay better then other careers and often pay better then men in the same field. While equal opportunity is the law, it's not always practiced in the workplace. Many women strive to achieve life balance, and this can negatively affect them and their careers in an aggressive workplace. That's why these careers are best suited for women.
Career in Medicine
The average salary for female doctors is $135,000 a year, according to Payscale.com. This great salary allows a lot of flexibility, assuming a woman wants to raise a family. While the first few years of the career might be a bit of a grind to really get your feet on the ground and to establish yourself and your skills in the medical field, once you've set up your own practice, the work schedule is up to you. Many female doctors will limit the number of patients they take on when they are raising young children.
Information Technology
As the information technology (IT) field grows, more and more women are taking on the tech jobs as real careers. The work environment is not strenuous or physical, as most of it is intuitive and takes place in offices or on computers. Because of the Internet and the ability to do many IT jobs from anywhere, many of these jobs can be worked part-time on site and part-time at home, ideal for women trying to raise children. The average female IT consultant makes around $70,000 a year, according to Payscale.com.
Sales Engineers
Many women are great communicators. This job entails working with major companies' engineering, production and research departments, coordinating how people can work together more effectively and how products and services can be tailored to customer's needs. According to Payscale.com, the average sales engineer makes $62,000 to $65,000 a year.