When looking to answer the question, what to do for a swollen and numb hand, you first have to ask what the underlying cause of the trouble is. These days, repetitive computer use is causing more cases of carpal tunnel syndrome, which is pain and numbness in the hand and fingers. On the other hand, sprains, breaks and other disorders can require anything from a simple bandage to some painkillers, from anti-inflammatory drugs to surgery to heal them.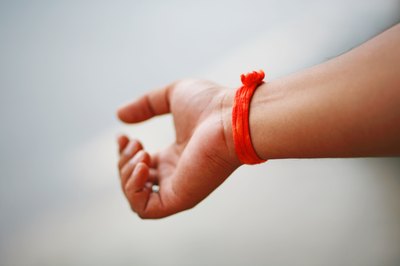 Carpal Tunnel Syndrome
As the website mycarpaltunnel.com details, pain in your fingers can be a sign of the onset of this syndrome. Put simply, the tissue in your wrists can swell and squeeze the nerves and blood vessels that run through them. The pinching of the nerves results in pain, and the reduction in blood flow to your hands will slow the rate at which they recover from daily use. Dealing with the disorder can be as simple as doing some daily exercises and cutting down on the repetitive movements, such as sitting at the computer and typing, that cause the disorder. If that's not effective, wearing wrist braces to give them support and force you to not hold them in the bad position can also help. Lastly, surgery can be called for, but consult with your physician before selecting a course of treatment.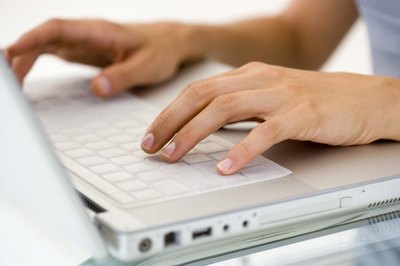 Tendonitis
Also known as "tennis elbow," you don't have to play the game to get it. Although the pain and swelling will be in the wrist and hand, according to the web site backandbodycare.com, you need to treat the elbow in order to find relief. Massage the elbow muscle, and also apply ice for 10 to 15 minutes.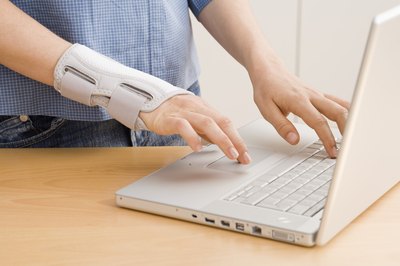 More Severe Injury
If you fall, throw out your hand to break your fall and feel a sharp stabbing pain in the hand, wrist or arm, seek immediate medical attention. You could be suffering from a break or fracture.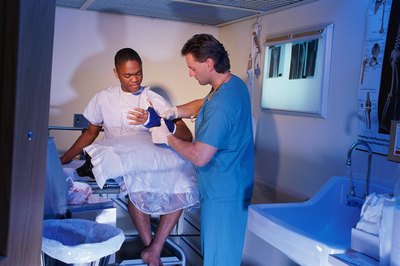 Allergic Reactions
Insects, snakes and even plants contain various types of venom, and some people are highly allergic to them. A bite, sting or thorn stick can lead to swelling and pain–among other symptoms. Depending on how allergic you are, sometimes a cool compress, calamine lotion or cortisone cream (which you can buy at any pharmacy), can be enough to relieve the pain and swelling. Also, a simple antihistamine can help to reduce the swelling.
If the pain and swelling gets worse, and perhaps even spreads, and the person starts to go into shock or has trouble breathing, then medical attention is called for.