With its rugged mountains, pine forests and picturesque coastline, Maine is an ideal place to live for those who love the outdoors and don't mind long winters. Portland, the state's largest city, was named America's Most Livable City by Forbes magazine in April 2009, and there are many other highly livable cities and towns in Maine, a state that bills itself as "the Way Life Should Be." (http://www.forbes.com/2009/04/01/cities-city-ten-lifestyle-real-estate-livable-cities.html)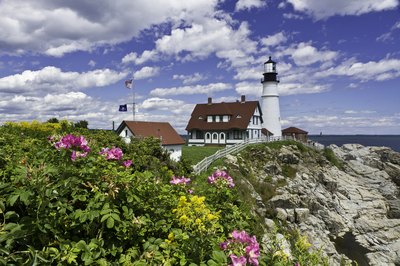 Recreation
Outside Magazine, in its Best Towns 2007 report, placed Portland in its Top 10, saying of the city: "Maine's highly educated twenty- and thirty-somethings are thick on the ground, keeping their kayaks and snowshoes handy and talking about how they've got it made." Another coastal town, Rockport, made the outdoor magazine's "Reader's Picks" list (http://outside.away.com/outside/destinations/200708/best-towns-2007-portland.html). But to be in the thick of the Maine outdoors, look even further inland, to towns like Bethel , Rangeley and Farmington.
Bethel is a postcard-perfect New England town with its large town common and white-clapboard churches. It's also the jumping off point for the Sunday River and Mt. Abram ski areas. In the summertime, nearby Grafton Notch State Park and Evans Notch in the White Mountain National Forest offer plenty of hiking, camping and picnic opportunities. The Appalachian Trail also runs a few miles north of town.
Rangeley is at the heart of the Rangeley Lakes region and features ample boating, canoeing, fishing, camping and hiking. For skiers, Saddleback Mountain ski area is nearby, and there's an extensive network of snowmobiling trails. Farmington, home to the Sugarloaf USA ski area, is also a college town where a branch of the University of Maine helps to enrich the local cultural scene.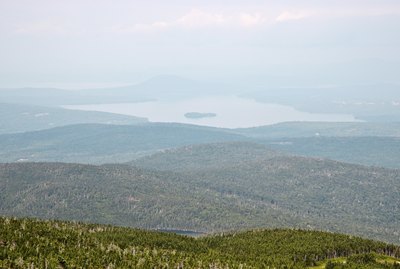 Colleges and Culture
For an active cultural life, consider one of Main's small college towns like Brunswick, home of Bowdoin College, or Waterville, home of Colby College. Bates College livens up the Lewiston-Auburn area, and the University of Maine provides plenty of cultural opportunities for those living in the Bangor-Orono area. Portland is home to the University of Southern Maine as well as a number of small colleges.
As for museums, Portland has the most diverse selection, including the Portland Museum of Art, the Children's Museum & Theatre of Maine, the Portland Harbor Museum and the Museum of African Culture. Augusta, the state capital, also has a good selection, including the Maine State Museum and the Pine Tree State Arboretum.
Other Quality-Of-Life Issues
Portland may be the state's most urbane place to live, but it comes at a price tag. According to a 2008 report in Money magazine, Portland had a mean family income of $60,836 and a median home price of $260,226. Biddeford, 20 miles down the coast, posted similar numbers with an income of $56,296 and a home price of $242,692. Bangor, by comparison, had a mean family income of $59,149 but a median home price of $166,250. (http://money.cnn.com/magazines/moneymag/bplive/2008/states/ME.html)
According to state Labor Department statistics, the Portland-South Portland-Biddeford labor market area had an unemployment rate of 4.2 in 2008, well below the state average of 5.4 percent and the national average of 5.8 percent. York at 4.4 percent and Brunswick at 4.5 percent also fared well. (http://www.maine.gov/labor/lmis/laus.html)
SchoolDigger.com is an excellent site to evaluate and compare schools in Maine.