Girls who are attending a '70s party will want to wear dresses and outfits that reflect the fashion statements of that decade. These include maxi pinafores, tunic tops that could also be worn as dresses and cowboy-style shirts with suede vests.
You might be able to find these outfits at a thrift or secondhand store. If so, you won't have to spend a lot of money on something you might only be wearing once.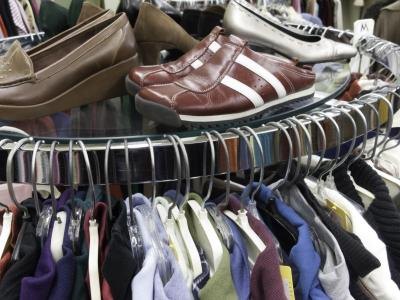 Maxi pinafores
A maxi pinafore would be a good choice to wear to a '70s party. And, since they have come back in style, it only takes finding one that will accommodate a shirt being worn under it to have your '70s party dress.
When you look for the shirt to go under it, remember that satin polyester had just come out and would have been all the rage. So, look for the shiniest polyester blouse you can find.
Polyester blouses that had pieces of fabric attached to the neck that you would tie in a bow were also worn under maxi pinafores. Or you could show your respect for the earth, which was as big an issue back then as it is today, by wearing a cotton shirt that had a crinkled, not ironed look.
Lots of jewelry, such as gold chains which hung down almost to the waist or necklaces with pearls or even chain-link necklaces would complete your look.
The princess line dress was also popular in the '70s and would be just the thing to wear to your party. These dresses were very narrow at the waist then flared out to a wider skirt at the bottom. The neckline would not be plain, but would rather be dressed up with ruffles, extra material for tying or collars that contrasted with the dress.
Tunic with flared trousers
Tunic tops, which followed the nipped-in waist style of the princess dress but flared out only slightly at the bottom, were also popular. Depending on the length, these could be worn as dresses or with a pair of flared trousers.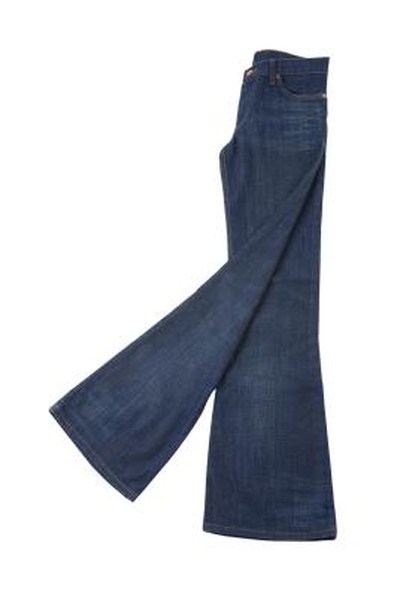 Additional clothing
Jeans were, of course, as popular then as they are today. However, the '70s jeans were flared at the bottom, and the wider the flare, the more fashionable they were.
Checked cowboy shirts are a good choice with jeans. Pick a style with a collar that comes down into sharp points, long sleeves and snaps or buttons. For an extra effect, add a brown suede vest with fringe.
If you choose this style to wear to your '70s party, complete your look with a pair of platform shoes. Again, the higher the shoes, the more in style you would have been ... and will be.