Sinus tachycardia is acceleration of a normal, steady heartbeat. The term sinus does not refer to the nose, but rather to the sinoatrial node—a group of cells in the right atrium of the heart responsible for regulating the heart's rhythm. Sinus tachycardia is a natural response to certain body conditions, and in itself it is not a cause for concern. However, certain forms of tachycardia indicate a need for treatment or lifestyle modification.
Normal Forms of Sinus Tachycardia
Sinus tachycardia is not a disturbance in heart rhythm. It is simply a normal heart rhythm accelerated to 100 beats or more per minute. In its most benign form, it is a natural response to physical and emotional stress. If you run for a good distance and stop, or experience a significant fright, the rapid heartbeat you feel is sinus tachycardia. You may also experience the same sensation during pregnancy or as a result of anxiety or emotional stress. In these forms, sinus tachycardia is perfectly normal and by itself does not require medical intervention.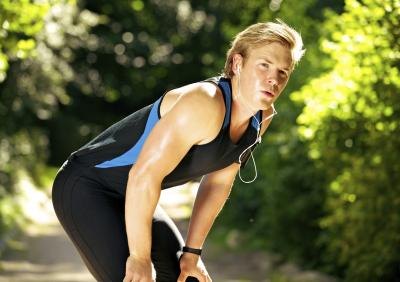 When to Treat Sinus Tachycardia
However, certain causes of sinus tachycardia may require treatment. Sources linked to lifestyle choices include excessive or habitual caffeine intake, tobacco use and use of recreational, over-the-counter or prescription drugs. Numerous medical conditions can also accelerate your heartbeat. Examples include fever, anemia, overactive thyroid and other disorders of the endocrine system. Sinus tachycardia may also result from hemorrhage, low blood pressure, cancer-related body stresses and muscle damage from heart attack or heart failure. If you have suffered significant blood loss after a surgery, your heartbeat may also accelerate temporarily to compensate for low blood pressure.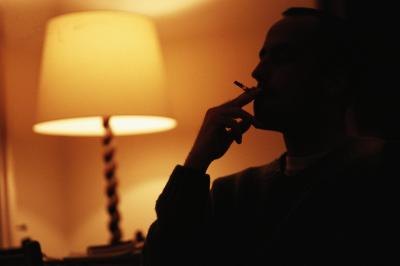 Lifestyle and Medical Treatment
If you experience sinus tachycardia for reasons that you cannot relate to exercise or transient emotional states, see your doctor. If you are pregnant, tell your obstetrician about your symptoms. Diminishing a patient's heart rate without knowing the source of tachycardia is dangerous, and your doctor will instead try to identify the underlying cause of your difficulties. If no serious medical conditions are found, treatment will focus on eliminating lifestyle factors. If you drink a lot of caffeine, you will need to lower or eliminate your intake. The same is true if you smoke or use other tobacco products. Similarly, your doctor will review your drug use and ask you to eliminate any source of problems. If your difficulties are related to an over-the-counter or prescription medication, he might be able to suggest an appropriate substitute.
If your doctor discovers a medical condition underlying your tachycardia, he will take steps to combat that condition. The methods used will depend upon the particulars of your ailment.
Treating Sinus Tachycardia of Unknown Origin
It is possible your doctor may be unable to link your heartbeat acceleration to any internal or external cause. If this is the case, your doctor will make a diagnosis of "inappropriate" sinus tachycardia. If your inappropriate tachycardia is mild, you may be effectively treated with medication. If your condition is more serious, you may need to undergo a procedure to ablate, or remove, damaged heart tissue.