An intestinal blockage can be located in either the small intestine or the large intestine and can cause partial or full obstruction of the intestines. When this happens, you may feel bloated, constipated, irritable, have diarrhea, gas, cramping or abdominal pain. Treatment depends on what type of blockage you have, its cause and the extent to which it is blocking your intestine.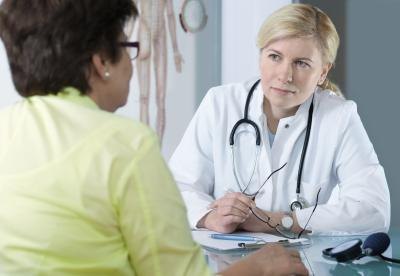 (Alexander Raths/iStock/Getty Images)
If you are suffering from an acute episode of abdominal discomfort thought to be caused by a blockage in either your large or small intestine, your doctor will most likely recommend hospitalization so that you may be carefully monitored. You will be given nutrients and fluids intravenously and will not be allowed to eat for a few days to see if the blockage clears on its own. A nasogastric (NG) tube may be placed down your nose and into your stomach to help remove liquids and gas, which may relieve some of the pressure you are experiencing.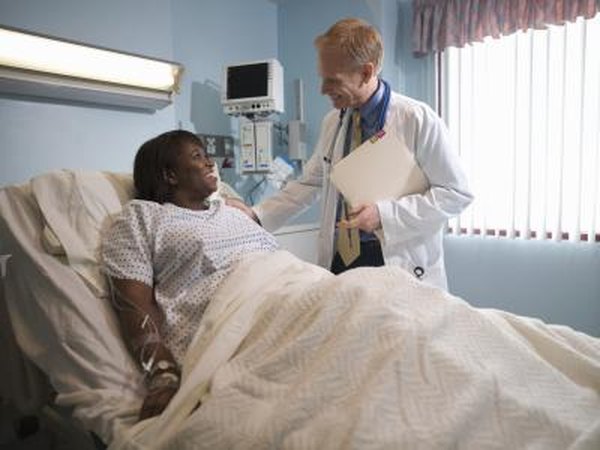 Thomas Northcut/Digital Vision/Getty Images
If your blockage is only partially disrupting your bowels, you may receive an enema to help remove impacted feces and built up toxins from the inside of your large intestine. Purified warm water will be pumped into your intestine from a sterile wand attached to a machine that will vacuum the loosened feces away once it is removed. You may require more than one enema to completely dislodge the debris from your intestinal walls.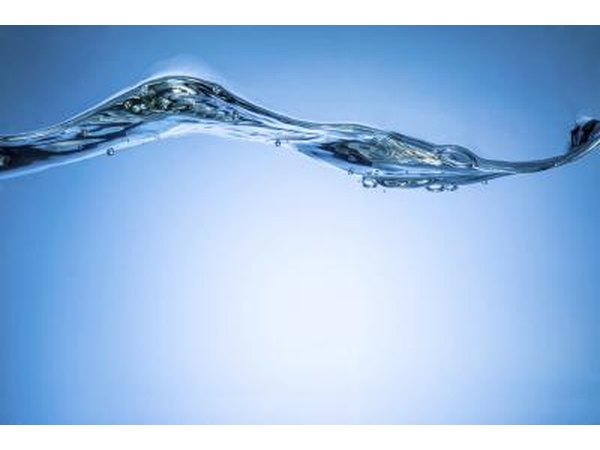 anna1311/iStock/Getty Images
Your doctor may place an expandable mesh tube, called a "stent," into your intestine to help move the contents of your intestine through your system. The stent may also be suggested by your doctor as an alternative to intestinal surgery, which could require you to wear a colostomy bag for some time afterward.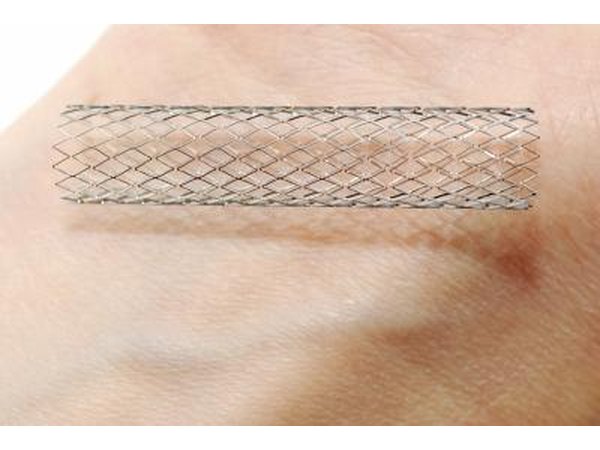 faslooff/iStock/Getty Images
Your doctor may prescribe medication to help relieve the pressure in your abdomen or break up the blockage in your intestine. Steroids may be used to reduce inflammation, which could help your bowel to regulate its own functioning. The hormone octreotide may help relieve secretions inside your bowel, which can help with the symptoms of nausea and vomiting.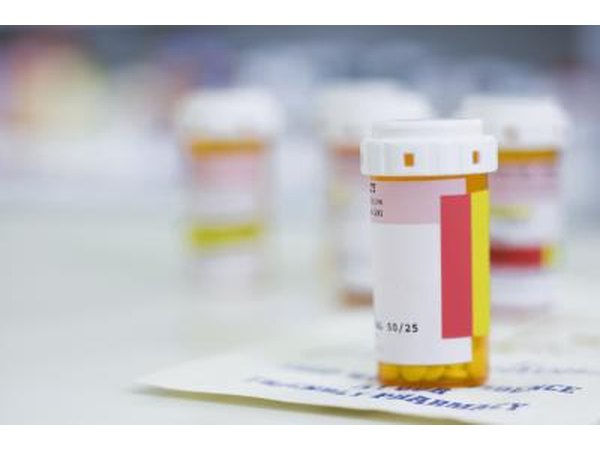 Fuse/Fuse/Getty Images
In cases where your bowel is completely blocked, cutting off the blood supply to your intestinal area, you will probably need to be treated surgically. The blocked portion of your intestine may be removed laparoscopically. You may require a colostomy, where the upper intestinal area is sewed to the skin after the blockage is removed. This would require that you wear a colostomy bag temporarily or permanently after the completion of your surgery. If your condition is caused by a twisting of your intestines, you may have surgery to straighten the twisted area. Cancerous or other tumors may be removed surgically or treated with chemotherapy and radiation, or a combination of both.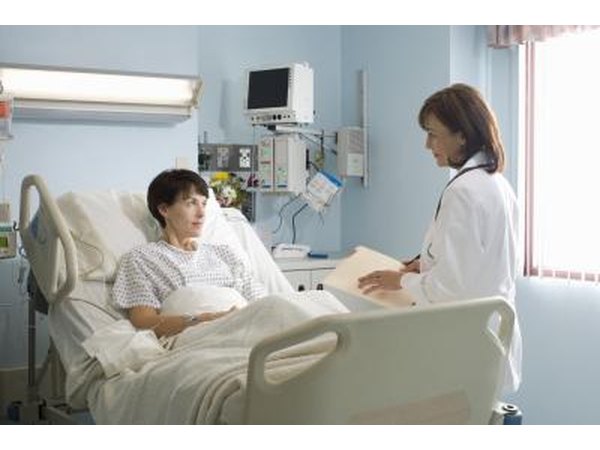 Thomas Northcut/Digital Vision/Getty Images
Promoted By Zergnet