A 14-day detox plan can help the body by removing many of the impurities that have been put into it for years. Unhealthy eating habits, smoking, excessive caffeine use and drug use all have a negative effect on the body. A proper detox will flush all the impurities right from the body, cleaning out the colon and intestines along the way.
Deciding if You Should Detox
Most herbal doctors and health practitioners recommend a detox at least once a year. Some people will benefit from a 14-day plan more than others. If you are excessively tired all the time, are sluggish, have slow or difficult bowel movements, or have cloudy thinking and memory problems, a detox plan can help you get your body back on track. Those who want to jump-start a diet may also benefit from a 14-day detox plan, because you will definitely drop weight if you follow the plan correctly.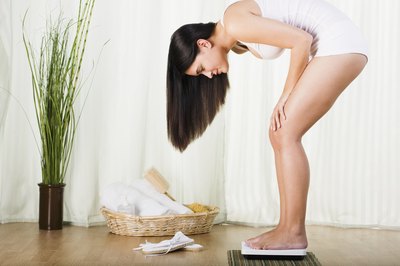 Starting the Detox
When you start your detox, you will want to get rid of everything that is bad for your body. This includes nicotine, caffeine and drugs--even over the counter varieties. Alcohol, sugar, artificial preservatives, fatty foods and high-calorie foods are also off the list. Stress is another factor that can cause problems in the body. Many people find that yoga and mediation during their detox helps tremendously.
You may choose to buy a detox pill from the health food store or Internet to help you along on your detox diet. Many times, however, these pills are simply disguised laxatives, so if you choose this route, do so carefully. A 14-day detox can be done without the help of outside pills or potions, if you choose.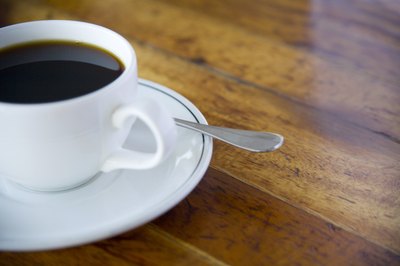 What to Eat
The best way to detox the body is to increase fiber intake as much as possible. This can be done by eating the right foods or taking fiber supplements. Foods that can be eaten on a detox that contain fiber are brown rice, organic fruit and kidney beans. Fruits and vegetables are recommended on a detox program, and it's best if they are organic. You can still buy them at your grocery store, just be sure to wash them carefully to rid them of all pesticides if they are not organic. Drinks and smoothies made from the produce can help a dieter stick to the program, or the fruits and vegetables can be eaten raw.
Detox Tip
Water is the only drink permitted on a 14-day detox plan. To really improve your goal of a detox, try a special drink. Mix 1 tablespoon of maple syrup into one 8-ounce glass of water. Add a dash of cayenne pepper and 1 teaspoon of lemon juice. Drink four to six glasses daily. This drink will help push along the toxins in the body so that they are eliminated quickly.