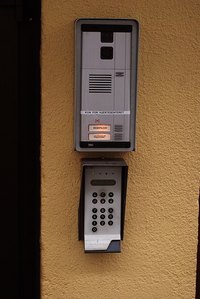 Building security is an important issue facing owners, managers and operating teams. Proper security techniques can help prevent crime and keep unwanted visitors from entering a building. They may also reduce vandalism and protect the privacy of building businesses or residents. By investing in effective security systems, building owners can protect their assets while keeping occupants safe.
Make Security Plans Early in the Design Phase
When an architect is hired to design a new building, he will often meet with building management to determine layout and structure. Unfortunately, the security and maintenance teams are rarely included in these meetings. To ensure the best security possible, it's important to have these individuals involved from the start of the project. They can provide input as to traffic flow, visitor and employee entry, and how maintenance and deliveries should be handled. This will allow the architect to address both security and building operations.
Add a Gatekeeper
Many facilities limit visitor entry to a handful of guarded entrances. Having a receptionist or security guard posted at these doors can help control access to the building and keep out unwelcome visitors. The gatekeeper should have easy access to an emergency assist button to call for help if needed.
Choose Secure Doors and Locks
When selecting exterior doors, choose steel or fiberglass units rather than wood. Make sure all doors have solid cores, and don't use doors with glass panels. Choose Grade 1 locks for the highest level of security, and make sure all roof hatches and access doors are secured. Consider adding a wireless alarm system to notify security if an entrance is breached.
Control Keys
In the average office building, most managers and maintenance employees will be given master keys that can open any lock. If one of these master keys is misplaced, the security of the entire building is compromised. Consider limiting the number of master keys that are distributed, or switch to electronic key cards or PIN pads instead. An electronic locking system makes it easy to reprogram locks if key cards are lost without compromising security.
Exterior Areas
Keep the outside walls and surrounding landscape well lit to protect occupants and reduce theft. Invest in security cameras to allow guards to monitor exterior spaces. Use tall fences and barbed wire around supply yards to keep intruders out, and keep supplies covered or in storage to avoid tempting thieves.