Whether you have a friend who is depressed, down in the dumps, or just plain sad, it can be difficult to know what to do to make her feel better. Although your first reaction may be to avoid the person until they are more fun again, remember there are steps you can take to make your friend feel safer and that you are on her side. If your friend or family member is suicidal, contact 1-800-SUICIDE immediately.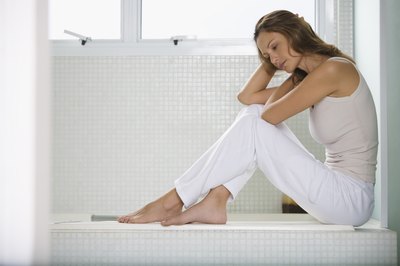 Depressed or Just Sad?
If there is a situational reason for your friend's sadness, most likely your friend is not clinically depressed and the sadness will pass. If your friend seems distant, has trouble doing everyday activities, or seems upset for no reason, he may have clinical depression. If you do not feel it is your place to recommend medical help, you may want to notify a family member that your friend may be clinically depressed and suggest that he see a psychologist for talk therapy and further treatment. If your friend is dealing with a breakup or a death in the family that has happened recently, your friend may just need time to grieve and need a friend for emotional support.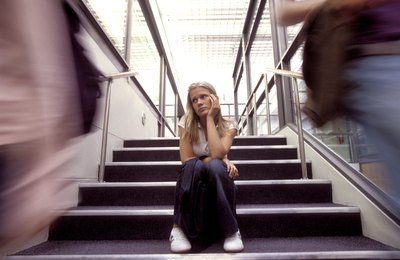 Cheerful Visits and Calls
Call your friend every day, even if you only talk for a few minutes. You are planting the seed in your friend's head that you care about her, you are there for her, and you support her. Even if it seems like she doesn't want to talk or would like to be left alone, call every day. Try not to feel rejected or angry if your friend doesn't feel like talking some days. If your friend likes getting visitors, drop by for a few minutes with little surprises, such as cookies, a stuffed animal or homemade soup. Treat your friend as if she were sick with the flu. Don't ask when she is going to feel better, or tell her to snap out of it. Avoid statements such as "I understand," because most likely you have not been through the same problem and do not understand exactly what your friend is going through.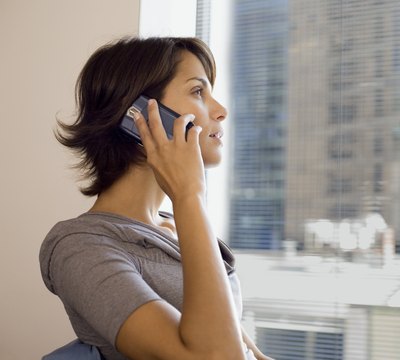 When to Get Help
If your friend becomes withdrawn, refuses to answer your phone calls, or stops taking care of himself on his own, it's time to contact a professional and get help. If your friend has said anything destructive such as, "I'm going to kill myself," or "I'm going to kill someone else," call 911 or 1-800-SUICIDE immediately. It is better to be safe than sorry, and your friend will appreciate your care in the long run. Take action immediately if your friend asks you for help or says that there is something really wrong. Even though it may be easier to hope that everything is OK and not act on your instincts, if you really care about your friend's well-being, you will get him the help he needs and deserves.