Colitis is inflammation of the colon, or large intestine. Colitis can be nonspecific, which means there is no known cause, or it can be a symptom of a larger problem such as an infection, Crohn's disease or irritable bowel syndrome. Colitis is treated by addressing any underlying factors and by choosing foods that are gentle to an irritated colon. If you have colitis, talk with your doctor about your diet, and follow your doctor's recommendations.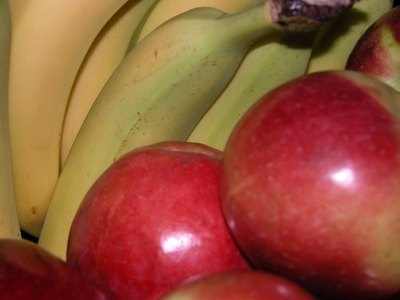 Avoiding Known Irritants
By keeping a food diary, you can determine how you react to certain foods and learn which foods to avoid. Some foods may cause problems up to 48 hours after ingestion, so keep careful records and look for patterns. You may want to avoid foods which are known to cause irritation. Foods and beverages containing caffeine, including coffee, chocolate, cola and tea are common irritants. Spicy foods and alcohol are common irritants. A number of people react badly to fructose, the sugar contained in fruit. Read labels to see if "no sugar added" foods have been sweetened with fructose. Citrus fruits tend to be irritating, while apples, papayas and bananas are soothing. Foods known to cause gas, including broccoli, beans, peas, onions, cauliflower and artificial sweeteners known as sugar alcohols cause irritation in a great number of colitis sufferers. Saturated fats in red meat, butter, ice cream cause irritation in some people. Choose healthy fats such as olive oil and flaxseed oil.
Fiber
Finding the right amount of fiber for your system is very much a balancing act. Talk with your doctor about how much fiber you should consume, and how that fiber should be divided between soluble and insoluble fiber. Too much fiber can lead to gas, bloating and constipation, but too little fiber can lead to diarrhea and muscle spasms. You may want to determine how much fiber you are currently getting and try increasing that amount slowly to see if your symptoms improve. If there is no improvement, you can return your fiber to the previous levels. Make sure you are drinking plenty of water, about eight glasses every day. Rice has a lower fiber content than many other grains and may be soothing.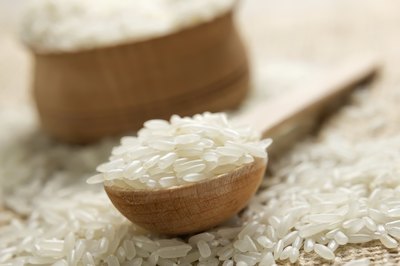 Food Sensitivities
In addition to the foods listed above, some colitis sufferers have problems with entire classes of food. Lactose intolerance is a common problem and eliminating lactose from the diet has brought relief to a number of people with irritable bowel syndrome. On the other hand, some people find buttermilk and cultured products like yogurt and cottage cheese soothing. Sensitivities to wheat are also common. Use your food diary to help track your response to foods containing milk (lactose), fructose, corn, eggs and wheat. Eliminating some of these foods may help your colitis.