Sweet and juicy strawberries pack a lot of antioxidant goodness into a small, tasty package. While fresh-picked strawberries are highest in nutrition, frozen ones are at least as nutrient-rich as store-bought fresh produce stored in the refrigerator, according to a 2013 study at the University of Georgia School of Agricultural and Environmental Sciences. Whether you buy strawberries frozen or freeze them yourself, you may defrost them and use them in any recipe that calls for strawberries, or use them frozen as the starting point or finishing touch for many drinks, desserts and salads.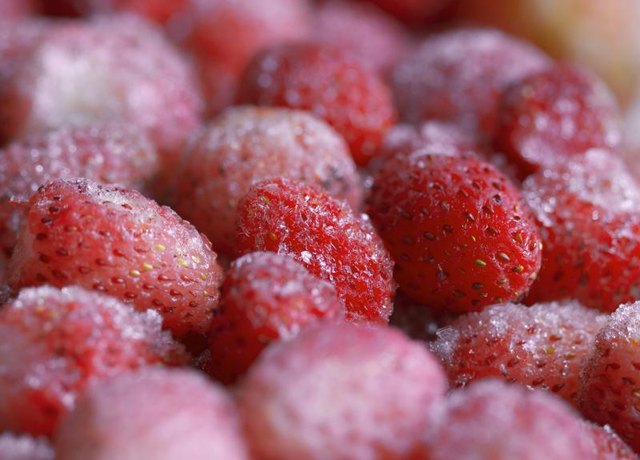 (Anna Chelnokova/iStock/Getty Images)
Frozen strawberries eliminate the need for ice cubes in strawberry smoothies and slushies. One cup of frozen whole strawberries adds just 50 calories to your breakfast smoothie, and provides a full day's recommended intake of vitamin C. Strawberries add manganese, fiber, iodine, folate, magnesium, copper and potassium to your drink. Whirl them in a blender with bananas, orange juice and other berries for a vitamin-packed slush, or blend them with a splash of milk for a healthy strawberry milkshake.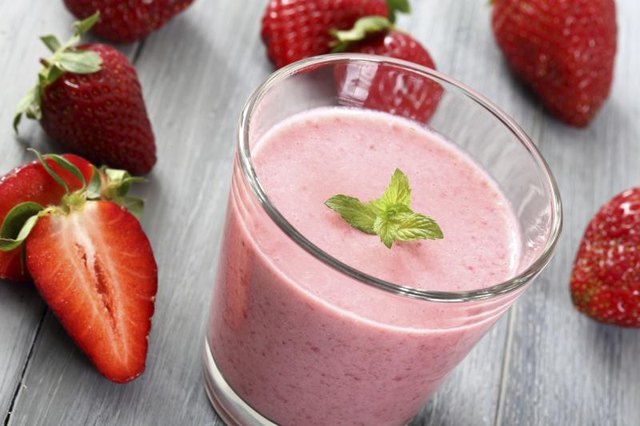 DENIO RIGACCI/iStock/Getty Images
Frozen strawberries don't squish and bruise as easily as fresh berries, making it easier to cut even slices for garnishing salads and desserts. Arrange the slices in a rosette or starburst on top of a cake or pie, or scatter them over individual servings of a green salad. If you assemble the salad 20 to 30 minutes before serving, the strawberry slices will be thawed but still chilled when the salad reaches the table.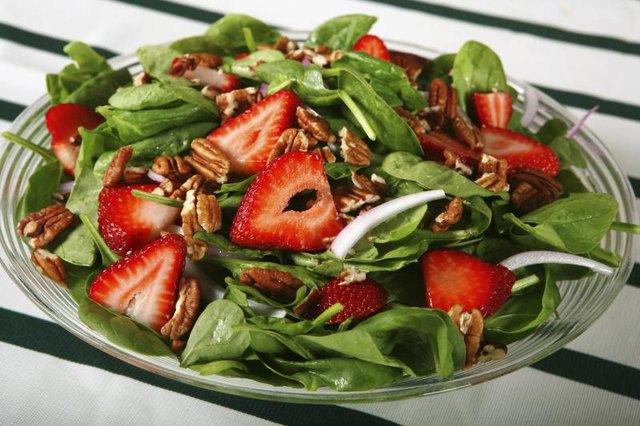 adlifemarketing/iStock/Getty Images
Frozen berries are a tasty alternative to strawberry syrup in frozen mixed drinks. Chop frozen berries and add them to a blender with rum, tequila or other liquors to make frozen strawberry margaritas, mojitos, daiquiris or coladas. Try using frozen strawberries in sangria recipes or float them in a bowl of lemonade punch.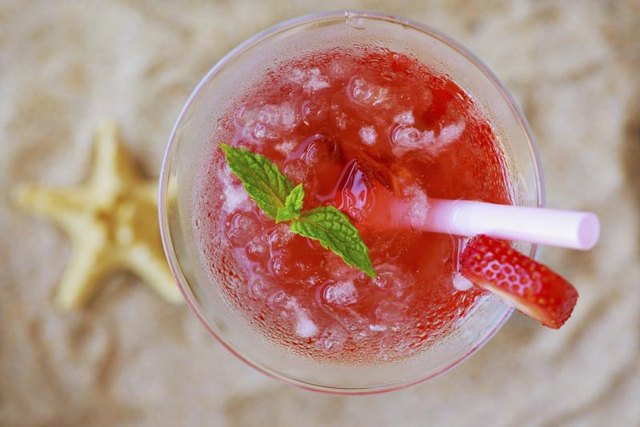 kiboka/iStock/Getty Images
The UGA researchers found fresh fruits lose a significant amount of nutrients when stored in the refrigerator for several days. Freezing strawberries is one of the best ways to preserve nutrients and flavors if you get a bumper crop or find a great deal at the market. Simply wash the strawberries, pat them dry, hull them, then freeze them on a cookie sheet in a single layer. Once they're frozen, transfer them to resealable freezer bags and store them in the freezer until you need them.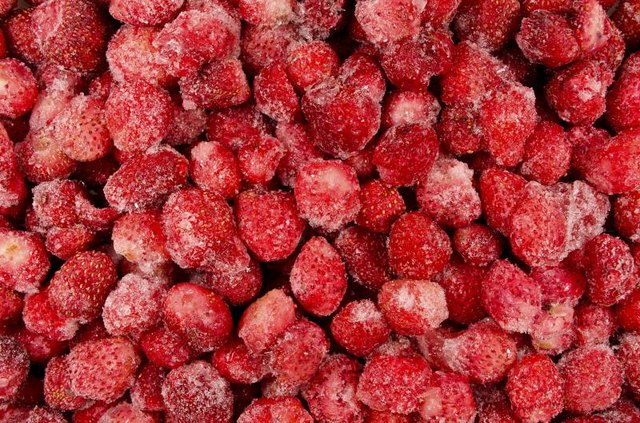 vitalkaka/iStock/Getty Images
Promoted By Zergnet