During the menopausal years, the body's production of estrogen decreases, playing a role in menopausal symptoms such as decreased interest in sex, decreased response to sexual stimulation, mood swings, hot flashes and insomnia. While a number of conventional treatments and medications exist to help combat these symptoms, a few potential solutions likewise exist in the herbal sphere. These include the use of black cohosh, Dong Quai, and motherwort.
Black Cohosh
Consider trying black cohosh, or Actea racemosa. The roots and dried rhizome of this herb are used by herbalists to stimulate the uterus and encourage the production of estrogen. It is said to be especially effective when it comes to hot flashes--a common symptom of menopause caused by a drop in estrogen levels. The herb has also been used to treat depression, another possible symptom of low estrogen and progesterone levels. Black cohosh is typically taken as either a tea or a pill and is available at any natural-products or herbal store.
Dong Quai
Dong Quai has been used for centuries by Asian herbalists as a natural restorer of both progesterone and estrogen levels in women. It has been prescribed to women who are going through PMS as well as women experiencing menopause. Once Dong Quai has restored estrogen levels, it works to maintain those levels. The herb is typically taken as a pill or capsule, and is available in most herbal or natural-products stores.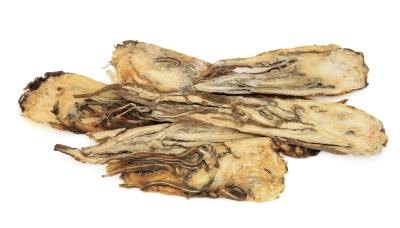 Motherwort
Consider taking motherwort, or Leonurus cardiaca. This herb, available in any herbal or natural-products store, has been known for centuries in England as especially potent when used by females to combat irritability, nervousness and general anxiety. It is now used around the world as a hormone-balancing herb for women seeking to restore estrogen levels, since the herb encourages estrogen production in the body. Motherwort can be taken as a powder (mixed with hot water), a fluid extract or a capsule.