Shingles is a herpes virus that causes a rash on the face or body. This virus stays dormant in your spinal cord and nerve ganglia. It can appear, because of a compromised immune system or from age. There are certain foods you can eat that will reduce your shingle flare-ups and get you back to feeling healthy again. Find out more about a shingles diet that will benefit your immune system.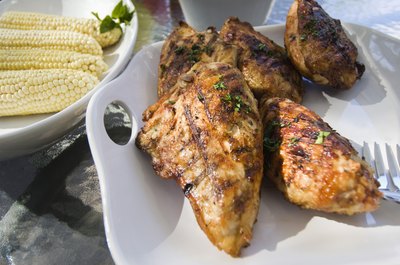 Lysine
Lysine can be found in foods or taken as a supplement. This amino acid can slow down or reduce the growth of the virus. It also can lower the intensity of flare-ups, aid in healing and suppress outbreaks. You can incorporate foods with lysine by eating fish, legumes, cheese, milk products and chicken. If you take lysine as a supplement, take more than 1,250 mg a day. Lysine also works well with foods containing zinc and vitamin C. Pair lysine-rich foods with citrus fruits, mangoes, figs, lamb, lobster, turkey and clams.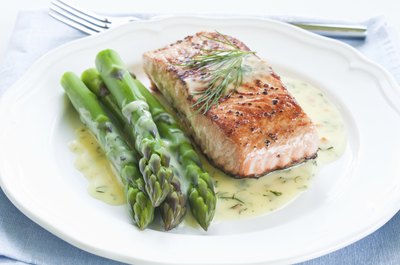 Arginine
The semi-essential amino acid arginine can promote shingle outbreaks. The herpes virus must have arginine in the body to be able to replicate and cause rashes. Be sure your multivitamin does not contain arginine. Also, avoid arginine-rich foods such as nuts, chocolate, whole wheat, white bread, oats and brewer's yeast. Prevent your shingles from becoming active by taking out arginine from your diet.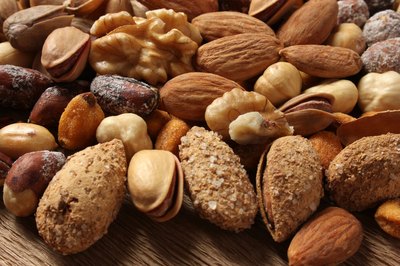 Vitamins B-6 and B-12
Vitamin B-6 helps support the immune system and healing. Take a supplement of B-6 three times a day or incorporate into your diet foods such as bananas, sweet potatoes and potatoes. In addition, take B-12 because it helps in nerve functions. The nerves need B-15 to create a protective myelin sheath that wraps around the nerves for insulation. The National Institute of Health recommends getting vitamin B-12 through clams, liver, trout, cereal, tuna, milk and yogurt. Eat a healthy diet that not only prevents shingles but also supports your immune system.