We may always want one, but there are times that a living room is not a perfect square or rectangle. But don't think of these shaped rooms as a design challenge. Rise to the challenge and create zones that are interesting and break up the space.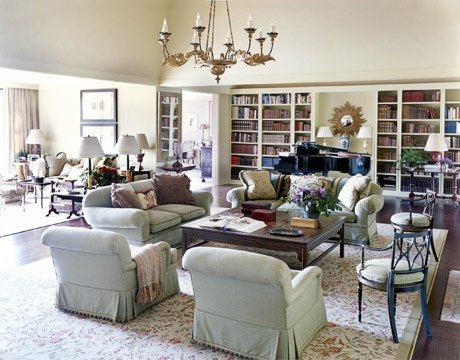 Play up the shape by creating different zones. Don't try to treat an L-shaped room as you would a rectangular or square one. Make the main area a conversation and entertaining zone, while the other can be a personal reading nook. Define the spaces with complementary colors, for instance, if the main area has a dark rug anchoring the furniture, use a rug in the other area with a background of a lighter color that is present in the main rug. If the sofa in the main area is floral in design, use a striped one in the smaller area. These contrasts will define the spaces, yet they will complement and accent the other.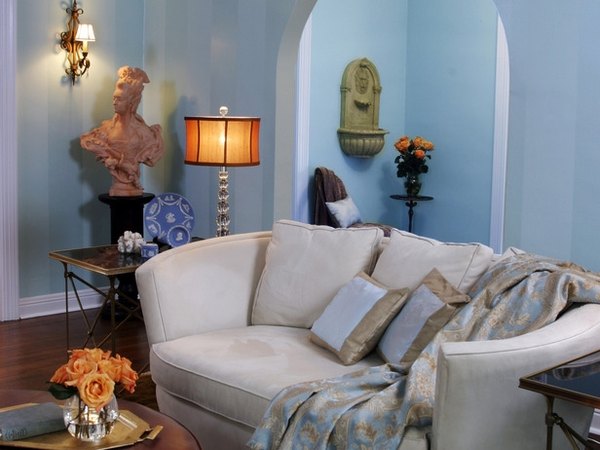 Highlight curved rooms with curved furniture. If the living room has rounded walls, highlight this feature with a curved sofa. The curved sofa will fit better against the curved wall, allowing for more space and traffic flow while reinforcing the curves. Don't hide the architecture; embrace it. Use a round area rug and round coffee table to further highlight a round room. Balance the curves with crown molding, paintings with rectilinear frames and other such accents that will bring straightness to all the curves.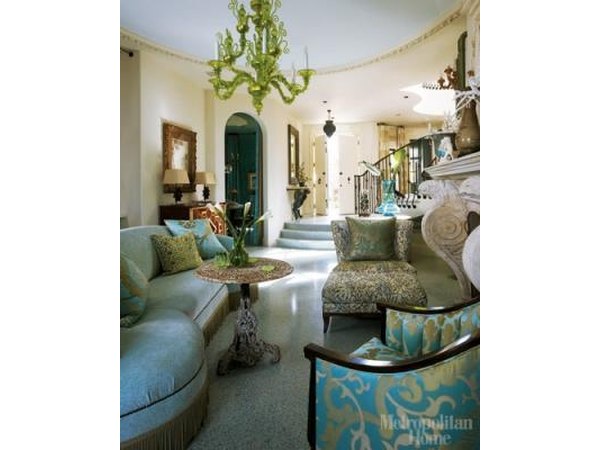 Install custom storage. Cutouts are perfect areas for storage. If you have always wanted a fireplace, use the nook for that purpose. You can essentially build the room out to make it that perfect square. Place the fireplace in the center and install pre-fabricated shelving to save on costs, or have a custom unit built.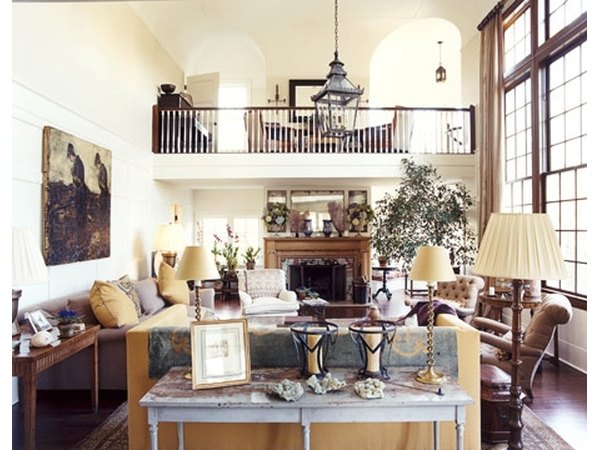 Maximize the largest part of an angled room for furniture placement. If your room is small with angles, make it appear larger by using the vertical space. Highlight an angled wall with a vibrant color and using it as the backdrop for a tall piece of artwork, a bookcase or drapery. Another option is to paint all the walls the same color for blending the angles into the rest of the room. Play up the angle by installing hardwood flooring in the direction of the smallest part of the room. The room will appear longer.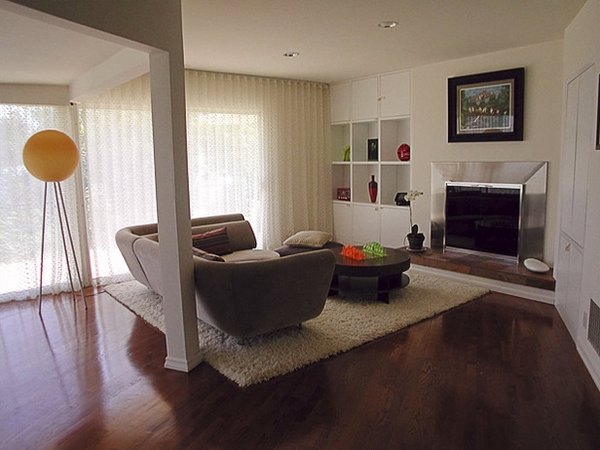 Use the shape to dictate the design. Whatever the shape, use it to create visually interesting designs. Don't fight the shape, but flow with it. When painting, follow a logical place to stop. Paint a curved wall all the way if you wish to create a focal point. If possible, paint feature walls so they are within inside corners. Add furniture and accessories that will break up the dominant shape as well as soft curves to an angle-dominant room.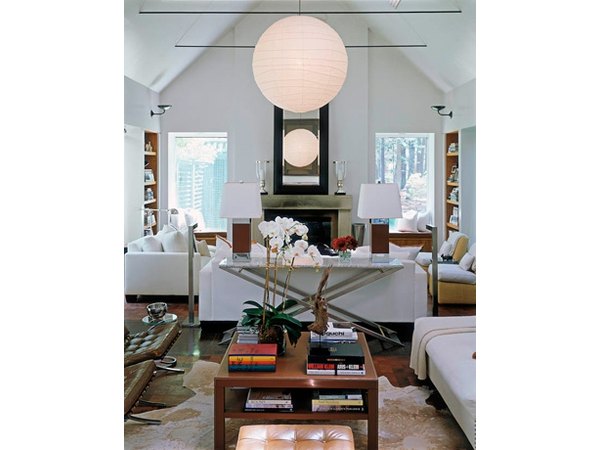 Promoted By Zergnet