There are certain, major cities throughout Europe that are less expensive to fly to from Chicago than others. The simple knowledge of knowing what cities to fly into can shave hundreds of dollars off of your trip. Travelers should be advised that flights to Europe are less expensive in the fall, winter and spring; summer is the high season, resulting in higher prices. The following major cities are, on average, the least expensive cities to fly to in Europe from Chicago. All prices below are the base price of the tickets; taxes and fees have yet to be factored.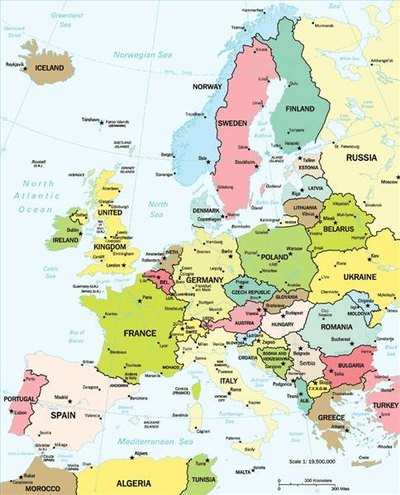 Amsterdam
Amsterdam is one of the cheapest destinations in Europe to fly to, especially from Chicago. Round-trip flights booked through Orbitz.com, Travelocity.com and Expedia.com cost between $550 and $850. Amsterdam, in The Netherlands, is centrally located--it's only a couple hundred miles from London, Paris and only about 100 miles from the German border. Many travelers fly into Amsterdam and take local transportation to other major cities and tourist attractions in northwestern Europe.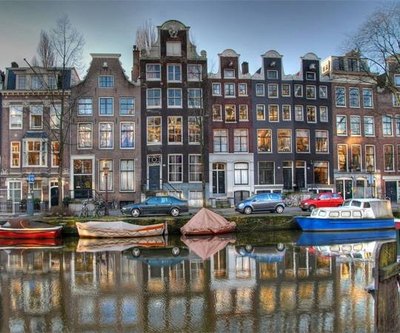 Lisbon
Lisbon, Portugal, is a gateway into Spain and other parts of the Mediterranean. Flights from Chicago to Lisbon range between $540 and $850 for a round-trip ticket. This port city is not only an inexpensive destination to travel to, it is also a world-class city brimming with culture and nightlife. It is about 250 miles from Madrid, Spain.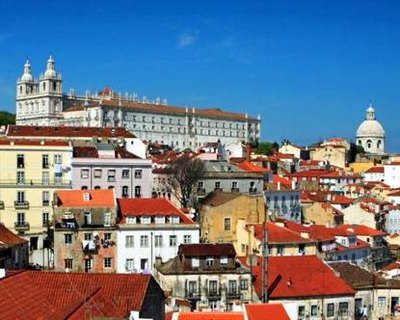 Athens
Athens, the birthplace of democracy, is also an inexpensive European city to travel to. Athens is filled with ancient history, unique food and archeological wonders. The average cost for a round-trip ticket to Athens from Chicago is between $550 and $850. Many travelers take advantage of the cheap flights and the prime Mediterranean location. From Athens, you can easily reach the many Greek islands.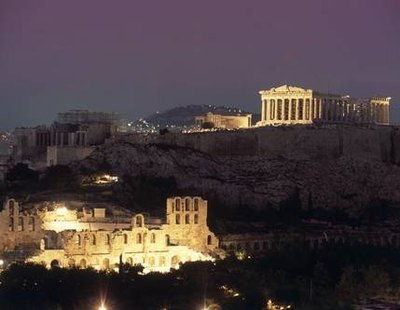 Dublin
Dublin, Ireland, is a popular tourist destination. Many travelers plan trips to Europe and stay their whole time in Dublin and the surrounding areas. The average cost for a round-trip ticket to Dublin from Chicago runs about $400 to $750. Local transportation can send you to Belfast in Northern Ireland, or you can take a ferry to England.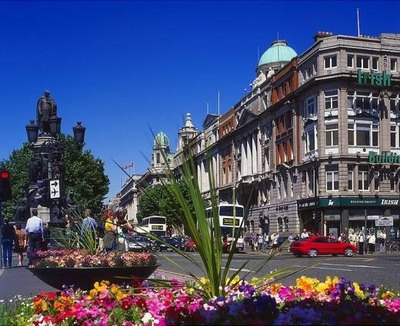 London
London, United Kingdom, is one of the world's largest cities, and a favorite destination for tourists worldwide. London is also one of the cheapest cities to fly to in Europe from Chicago. The average cost between $550 and $850 dollars for a round-trip ticket. London offers a plethora of tourist attractions including Windsor Castle, Big Ben and the House of Parliament.