A staph infection is a bacteria which may first appear as an outbreak of red pus-filled pimples but in fact are small boils which need to be treated immediately. The infection can appear on any part of the body and will start out as a small patch on the skin and as the infection increases the patch will get larger. If the infection is not brought under control and stopped, it can spread to major organs in the body causing serious health issues and depending on the strain of staph it could cause death.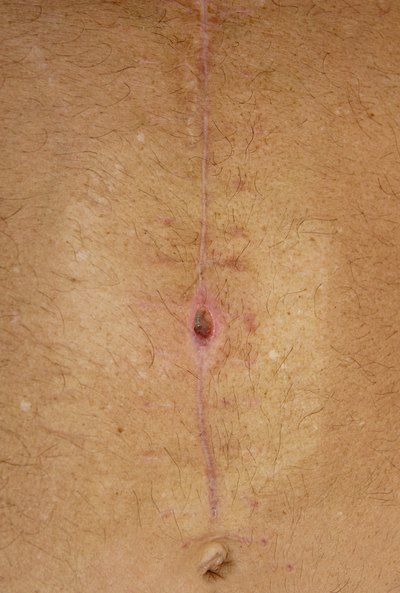 Topical Treatment for Staph Infection
Wash the infected area with warm soap and water then clean the area again with full strength rubbing alcohol. This will kill the topical bacteria and prevent it from spreading. Vinegar can also be applied full strength to the infected area as vinegar has antimicrobial power and is used in fighting the spread of infection. The area should be cleaned with cotton balls or tissues that can be thrown away after touching the infected area.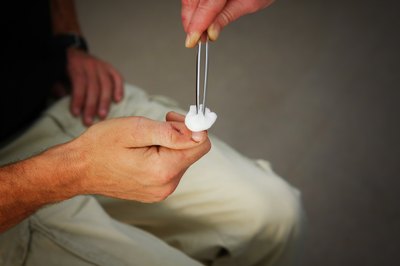 Topical Ointment
Purchase a tube of Neosporin First Aid Ointment at any local grocery or drug store and keep this on hand for when you get a cut or scrap. Apply Neosporin heavily to the wound area after it has been cleaned with warm soap and water and cover with a bandage to prevent infection. Neosporin is an inexpensive first aid ointment that can be used for any type of skin abrasion with an added benefit of helping to reduce scarring.
Keeping Body Free of Bacteria
To keep the body free of bacteria and toxins, eat foods rich in fiber and vitamin C. Garlic has strong anti-bacterial properties and is a natural antibiotic for infections. Eating several cloves daily or taking garlic capsules at the onset of an infection will kill off bacteria and will reduce the chance of the infection moving into other parts of the body. Wash your hands often with an antibacterial soap or hand wash and keep cuts and wounds clean at all times, applying a bandage to keep out bacteria.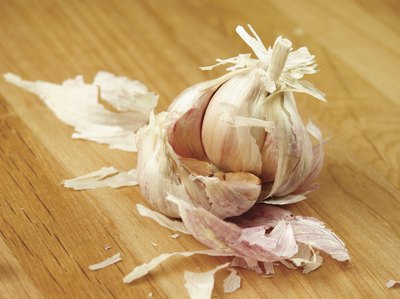 Medical Treatment
If the infected area becomes painful and does not clear up in two or three days, or if a fever develops and the affected area appears to be getting larger, consult a physician as a stronger antibiotic or medical attention may be necessary to get the infection under control.