Hand numbness is a loss of feeling in the hands and fingers because nerves that affects the arms, hands or fingers become irritated or pressure has been placed on the nerves. Numbness sometimes occurs in conjunction with tingling, burning, weakness or sharp pains. Conditions that cause hand numbness range from serious to benign—keeping hands in one position too long, neck and back injury, carpal tunnel syndrome, diabetes, stroke, B12 deficiencies and multiple sclerosis, to name a few. Hand numbness treatments include at-home treatments and medical therapies.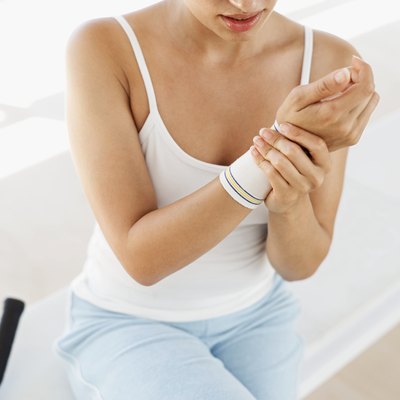 Consult Medical Professionals
Find out the cause of hand numbness in order to seek the proper treatment. Go to the emergency room or call 911 if the pain begins suddenly, travels up the arm and includes symptoms like weakness, confusion, speaking difficulty and acute headache pain. An emergency-room doctor will examine you to determine whether or not you've had a stroke or heart attack. Medical professionals recommend medications to prevent or dissolve clots and a consultation with your family doctor for further evaluations. Schedule a doctor's appointment if hand numbness comes and goes and spreads to other parts of the body and at-home remedies are not easing the pain. Doctors will examine you and recommend appropriate medical and therapeutic treatments.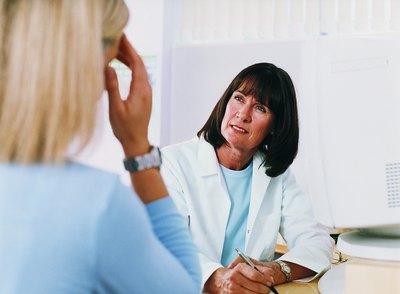 Use At-Home Remedies
Treat hand numbness by making simple changes in daily life. Change sleeping positions to prevent hand numbness and don't keep the hand in the same position. Take breaks if you do repetitive actions, like typing or cleaning, to prevent hand pain. Use a mixture of hot and cold treatments for numb hands. Cold therapy reduces pain caused by hand numbness and heat relaxes hand muscles. Use products like Icy Hot to produce the same cold/heat sensation or purchase gloves from drug stores designed for treating hand pains. Simple forearm and hand exercises treat and prevent hand numbness.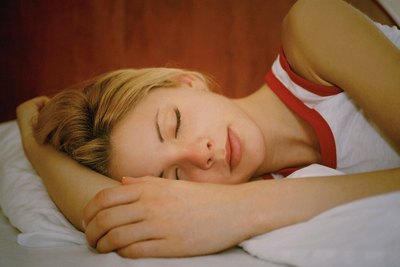 Try Massage Therapy
Use Active Release Techniques to treat hand numbness. This treatment, a massage technique that treats soft tissue, is successful for patients with carpal tunnel syndrome. The ART website describes how a therapist performs this massage treatment. The professional therapist begins the session by examining you to see how the muscles, fascia, tendons, ligament and nerves of the hands feel and move. The therapist treats spots on the hands that feel abnormal by placing tension on the area as patients do specific hand movements. ART consists of 500 different moves, so no two patients do the same movements. Dr. P. Michael Leahy, creator of ART, says this treatment has a 90 percent success rate among his patients.
Schedule a myofascial trigger point therapy session as a treatment for hand numbness. Trigger points are extremely sensitive areas in the muscles that cause pain, weakness, numbness and burning sensations in specific areas of the body. Trigger points for the hands include the thumbs, the area on the back of lower arm and hand that runs from the middle finger to the elbow, the upper arm and the whole hand to the shoulder blades. A professional therapist finds the trigger points that correspond to your symptoms. Trigger point therapy treats the underlying muscles to reduce pain and numbness in the hands. You increase your range of motion with this hand treatment.