Office parties, conventions and corporate events present an opportunity to design venues where employees can network with executives and where interested parties can learn more about the company. Often the corporate table is set apart from the rest---for speeches and presentations---and requires a distinctive centerpiece.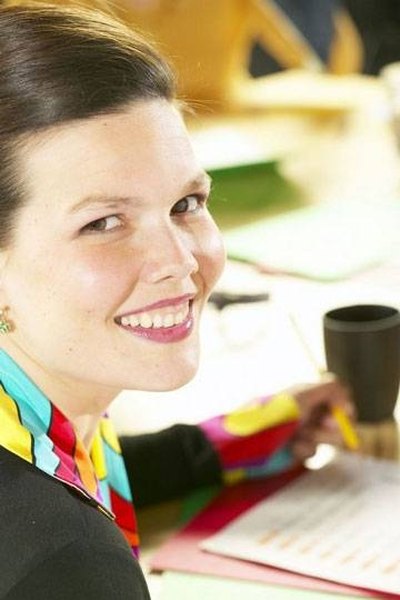 Some Dos
Spend some time finding out who is going to be on the guest list to determine the mindset of the crowd and its likes and dislikes. Ask questions to determine if the event is to be lavish in scope or if the company is more austere in its presentations and entertaining. Don't assume anything until you ask.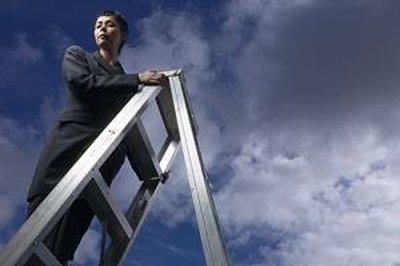 Use the Brand
Corporations spend millions of dollars developing a brand. This takes in how they see themselves and how they want to be perceived. All of this is wrapped into company colors and logo. Use these elements in your table centerpieces.
See if you can get the company icon or symbol recreated. If it is a winged horse, for example, can plastic replicas be made? If that is too costly, hire a printing company to make table standees or printed cutouts that can be wired on sticks and used in floral arrangements. The flowers should mimic the company's colors.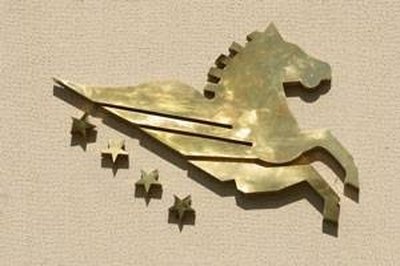 Match the Theme
For theme parties--such as casino night, a silver-wrapped ballroom for New Year's, or an award event with global banners and maps--make use of these same elements in tablescapes. For a casino party, order custom-made poker chips with the company name or logo on them from a site like epokerdeals.com; add dice, playing cards or gold coins wired to sticks, and mix in with flower arrangements.
For an awards dinner where plaques are going to be given, rent large award cups or purchase antique trophy award cups like those found at justawardmedals.com, and place flowers, or stars on wires, inside the cups.
Work with the caterer and use food or fruit bouquets similar to the ones made at ediblearrangements.com.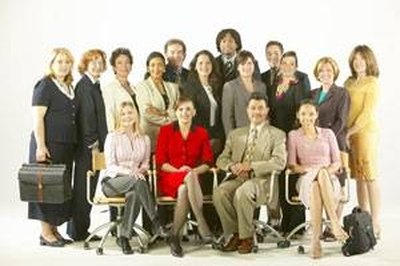 Utilize the Company Statement
Perhaps the company hopes to make a particular statement with the dinner, such as: "Flying Higher in 2010." You can take that idea and incorporate it in a figurative way by using kites, airplanes or planets to illustrate the concept. Kites can be fixed on wires hovering over tables with flowers or tiny twinkling lights attached to the "string."
You can also order a fake topiary, like those created by silkworxbylori.com. Perhaps you can make an armature into a configuration such as a bouquet of balloons or even an airplane. Enhance the shape by filling with it sphagnum moss and then entwining twinkling lights into the structure.
Let There Be Light
Chinese table lanterns make a great base design element for centerpieces. The ones from paperlanternstore.com come in cylinder shapes, squares, stars, globes and other shapes. Set each to light with a cord kit and bulbs, and then arrange beautiful flowers around the perimeter. Too much trouble? Find LED---light emitting diode---battery-powered lanterns in six-piece packs at shojidecor.com.
Go for the Glitz
Arrange different items inside an abundant floral display for pizazz. Lava lamps, for example, make a nifty moving design element. How about a mirrored box? It's simple to get mosaic mirror tile in silver or colors from opusmosaics.com and adhere it to a box. Place floral arrangements on top of the box or use a candle display to increase the illumination.