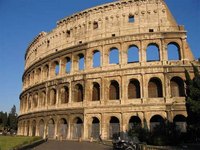 A tour of Europe is one of the most popular vacation choices for Americans, and certainly one of the most desired. Saying one tour group is the best is nearly impossible because personal tastes vary. But these three companies are highly rated by institutions such as Forbes magazine and National Geographic, and by travelers themselves. If you are heading to Europe, you'll want to see what these companies have to offer.
Abercrombie and Kent
Forbes magazine rates Abercrombie and Kent Tour Group as one of the best tour groups serving Europe. The company also known for its safaris got high marks for its knowledgeable guides. European destinations include Italy, Turkey, Greece, Eastern Europe, France and Britain. The company occasionally offers deals on tours. They can be found on its website.

Andante Travels
Andante Travels offers one of the most unique European tour experiences--traveling to historic places with a professional archeologist. National Geographic included Andante as one of its 50 "tours of a lifetime." Travelers get an up-close look at ancient sites such as Pompeii and Herculaneum that are tucked away in modern locations. Destinations include sites in Greece, Italy and Spain.

Trafalgar Tours
Trafalgar Tours earns high marks with its more than 2 million customers who give the company a 98-percent satisfaction rate. Trafalgar says that each year, 50 percent of tour participants book another tour the following year. Trafalgar has been providing high-quality European tours for more than 60 years. Destinations include Britain, Ireland, Italy, France, Central and Eastern Europe, Spain, Portugal and Russia. Trafalgar also travels to Greece, Turkey and Scandinavia. Trafalgar runs specials frequently. Check its website for details.