A kidney infection is a type of urinary tract infection, or UTI. Most kidney infections actually start with another infection lower in the urinary tract, such as the bladder or urethra, and travel up to the kidneys. A kidney infection is the most serious type of UTI, and requires prompt medical attention. Without treatment, the infection can spread to the bloodstream, which can be very dangerous. Common symptoms of a kidney infection include back and abdominal pain, pain or burning while urinating and a fever.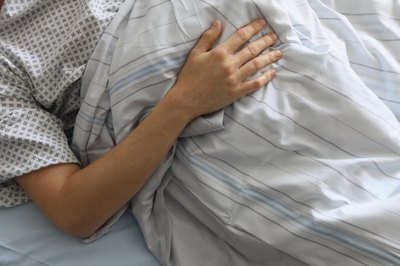 Pain Relievers
Abdominal and back pain are common complaints for people suffering from a kidney infection, and the pain can be severe. An over-the-counter pain reliever such as acetaminophen, ibuprofen or aspirin can help alleviate the pain and make you more comfortable. However, never give aspirin-containing products to children because it can result in Reye's syndrome, a potentially life-threatening condition. If you have a fever, it's best to take a pain reliever that can also reduce your fever. Both acetaminophen and ibuprofen can reduce fevers. If over-the-counter pain killers are not enough to make you comfortable, speak with your doctor about a stronger, prescription-strength pain medication.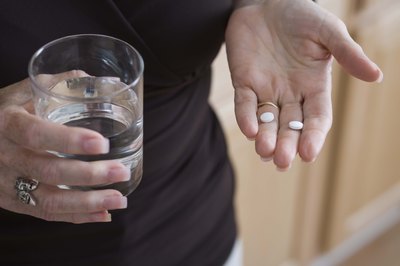 Antibiotics
When you develop a kidney infection, it is important to start a course of antibiotics as soon as possible to cure the infection and stop it from spreading. Taking antibiotics will also cause the pain from the infection to go away sooner because inflammation causing pain will begin to dissipate as the infection begins to clear. Commonly prescribed antibiotics for a kidney infection include cephalosporins, quinolones, newer types of penicillin, trimethoprim-sulfamethoxazole and nitrofurantoin. Although you may begin to feel better within days of starting a course of antibiotics, it's important to take all the prescribed medication to prevent the infection from coming back.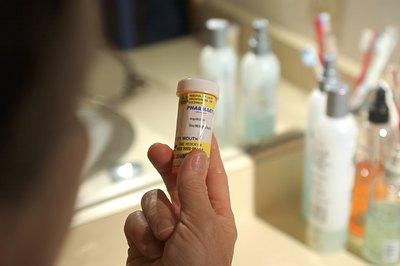 Home Treatment
If a kidney infection is causing severe pain and pain relievers aren't helping make you comfortable, try a heating pad. Place a heating pad on your abdomen or lower back, wherever you are feeling pain. You can use the heating pad as often as needed. Some people find it especially helpful when trying to sleep or rest. It's also important to stay hydrated when you have a kidney infection. Although it can be tempting to cut back on fluids when you have a kidney infection because of the pain you experience while urinating, staying hydrated can help flush the bacteria from your body.