Adrenal fatigue is a collection of symptoms that result when your adrenal glands function at a lower level than normal. Adrenal fatigue can occur after an acute or chronic infection such as influenza or pneumonia but is most commonly associated with intense or prolonged stress.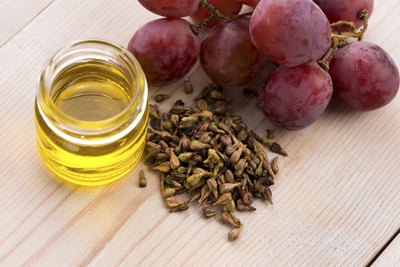 Symptoms of Adrenal Fatigue
The most obvious sign of adrenal fatigue is excessive fatigue that cannot be remedied through sleep. Often, those who suffer from adrenal fatigue rely on caffeine and stimulants to get them going in the morning and to perk them up during the day. Obvious signs of physical illness are typically not present with adrenal fatigue.
Diagnosis of Adrenal Fatigue
Although adrenal fatigue is a condition that affects millions of people, many conventional medicine practitioners do not recognize it as an actual syndrome yet. Adrenal fatigue is diagnosed through the combined use of lab tests that look at cortisol levels and thyroid function and patient feedback regarding symptoms. You should discuss your symptoms and possible testing with your health care provider if you think you could be suffering from adrenal fatigue.
Meal Timing
Meal timing is extremely important when you're trying to adjust your diet to help correct adrenal fatigue. Eat within a reasonable amount of time when waking up, ideally before 10 a.m. This helps replace blood sugar stores that deplete overnight. Having lunch right before noon, a midafternoon snack and dinner around 5 p.m. or 6 p.m. should help keep you fueled and support adrenal health. Having a small, healthy snack before bed may also help normalize your sleep patterns and help you maintain more peaceful sleep throughout the night.
Foods to Choose
A combination of healthy fats, lean protein and complex carbohydrates like whole grains is recommended at each meal to help you maintain a steady stream of energy throughout the day. Vegetables are a key part of a healthy diet for adrenal fatigue. You should include six to eight servings of fruits and vegetables daily, focusing on those that are brightly colored since they tend to be packed with vitamins, minerals, antioxidants and fiber. Overall, consuming a wide variety of whole, natural foods is best. It is also recommended that you mix 1 to 2 tablespoons of fresh oils like olive, grape seed and safflower into your foods daily.
Foods to Avoid
Stay away from foods that are high in sugar and highly processed. These will give you a surge of energy, but they will be burned quickly and set you up for an energy crash shortly thereafter. Many people who suffer from adrenal fatigue need to limit their intake of fruit due to the sugar content. Grapes, apples, pears, kiwi, mango, papaya, plums and cherries are generally well tolerated. Caffeinated beverages should be avoided. Although they may give you a quick pick-me-up, they can put extra stress on your adrenal glands and set you up for an energy crash later in the day.