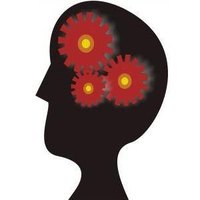 Process Mapping involves defining what activities are performed, who is responsible, what standards should be enforced and how success is measured. By creating a picture of how things work, improvements can be imposed to ensure processes are efficient. Since the International Standards Organization quality management standard 9001 requires using a process approach, you may need to map your business processes if you are independently audited and want to become certified in conformance. Learning how to map processes begins with becoming skilled at creating flowcharts and diagrams for management, operational and supporting processes in order to analyze a business.
Understanding Flowcharts
First, learn to create flowcharts to design, analyze and document how work is done. A flowchart displays steps as boxes and their order is shown by connections with arrows. You can create this with paper and pencil or office applications (such as Microsoft Visio and Excel). Represent start and end points as labeled circles. Use arrows to show the flow from one point to another. Use rectangles to represent steps. Employ parallelograms for input and output actions. Show conditional branching or decisions as a diamond. Using these standard conventions makes flowcharts easily readable.
Studying Diagrams
Next, learn to create cause-and-effect diagrams (also referred to as fishbone diagrams) for quality defect identification and prevention. These diagrams identify factors producing a result. Categorize causes by people, technology, process, human interaction or other high-level groups. By asking why a condition exists, you can ascertain its presence because of a possible underlying cause.
Drilling Down Into Details
Finally, learn to develop process maps at different levels, beginning with the top-level process condensed to a single page. Use the next level (Level 1) to explain core disciplines. List the set of overview models at Level 2. Show detailed procedures at Level 3.
Analysis of detailed processes can expose flaws. For example, map the process to place an order on a website and you may find it takes many more steps than you thought. This could be a cause of a high abandon rate on the site. Think about ways to address this issue. Could you recommend adapting the checkout process? Which steps could be combined or eliminated? What streamlined process could you recommend that would achieve the same result, but more reliably? Validate your ideas with experts.
Good business process mapping is essential for effective management and worth the effort it takes to master over time. Start with the basic elements and combine them to form the basis of a good business analysis.