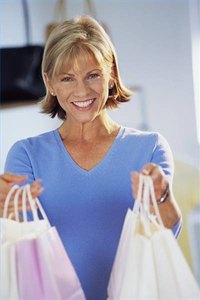 Customer dissatisfaction occurs when the customer does not get what she expected. When a product does not behave as promised or a service is not delivered as expected, the customer becomes a dissatisfied customer. Find out where customer satisfaction stands. Ask customers what they like and dislike about the company. The customer and the business may have different ideas of what needs to be fixed.
Processes
Customer dissatisfaction arises primarily from breakdowns within a company. Often, bottlenecks in the process cause the customer not to get the service he expected. A bottleneck occurs when outputs are significantly slower than inputs. For example, if it takes two minutes to assemble the bottom of a jewelry box, but six minutes to assemble the top of the box, then the bottleneck occurs at the assembly of the top of the jewelry box. As a result, over the course of 30 minutes, 15 box bottoms go in, but only five box tops go out, which holds up box production. To begin solving process problems, map the process. A flowchart is a visual representation of the process. This gives management and other stakeholders the opportunity to see how one part of the process affects another part. The team can determine which actions to start performing or stop performing.
Technology
Information Technology (IT) is the backbone of a company's infrastructure. Check to ensure the information systems can handle the volume and type of business. Questions that management should ask of itself: Are the computer systems outdated? Are the systems maintained properly? Are customer records accurate or duplicated? Should systems be customized? Hire a consultant to review the company's technology needs vs. the technology the company currently uses. For customer records, create an internal, cross-functional project team to standardize customer records. Create procedures/best practices for entering customer records, then train the staff on the new procedure. Periodically, audit customer records to keep them accurate and standardized.
People
Having the right people performing the job is very important. Are your customer service personnel impatient? Is your management bored? Assess the job skills and interests of the staff. If they are not engaged, customer satisfaction can suffer. Additional job responsibilities can increase employee satisfaction. Use the employee to help solve customer satisfaction problems the customer is experiencing, thereby satisfying the customer and giving the employee a new skill set by working on the project.