Mexican decor is a mixed bag. It has elements of vivid handmade textiles; hot tropical colors; sober, dark, carved wood and period European design; painted and fired red-clay tile; elegant colorless Minimalism; ornate wrought iron and heavy rustic cabinetry; and artifacts that reflect Aztec, Catholic and Amerindian beliefs. The fusion of cultures gives you a wide array of choices -- but you shouldn't try to blend too many of them. Go for understated or exuberant, and accent your choice with contrasting fine art, a rich texture or a single splash of bright color.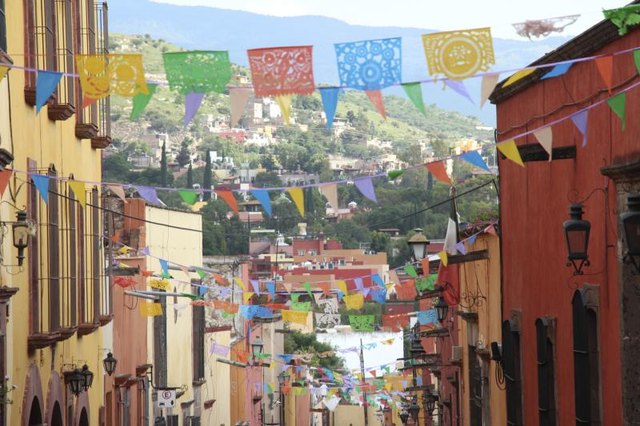 (PauDlDesigns/iStock/Getty Images)
Rough-textured walls are typical in haciendas and Spanish Colonial buildings, so a stucco wall treatment gives your home an immediate south-of-the-border vibe. Do all the walls in a room or the entire house -- or cover one accent wall in rough plaster and then paint it a vivid turquoise, teal, goldenrod or hot pink. Color-wash, sponging and ragging are faux paint techniques that simulate a rough-textured surface without the actual trouble of stuccoing or replastering the walls. Start with a light color or a white wall, and add successive layers of a deeper hue so that glimpses of the original paint show through. Strip wood trim and baseboards, and stain and varnish, rather than paint the trim.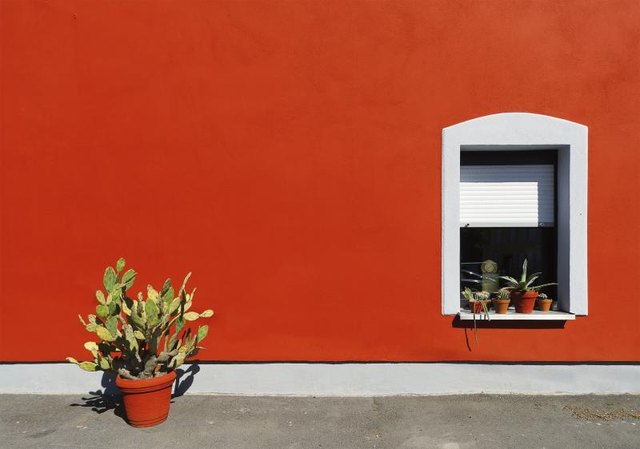 luchschen/iStock/Getty Images
Clay tile is practical and versatile, and has a number of uses in Mexican decor. The terra-cotta tile floor is almost a cliche, but that doesn't diminish its warm appeal or its mop-down practicality. Reddish-orange terra-cotta is very New World; don't rule out more subtle and variegated Mediterranean-style terra-cotta, though. The softer tile colors blend more easily with sophisticated decor, just as the bright, orangey tile says "rustic" and "country." Use terra-cotta tile as the kitchen backsplash, or splurge on hand-painted Talavera tile, a glazed, colorful style with indigenous and abstract designs. Hand-painted tile makes a great kitchen island counter; sink surround in the bathroom; stove or kitchen backsplash; entry floor; or tile border around the edge of a terra-cotta tiled floor or the wide archway set in a stuccoed wall.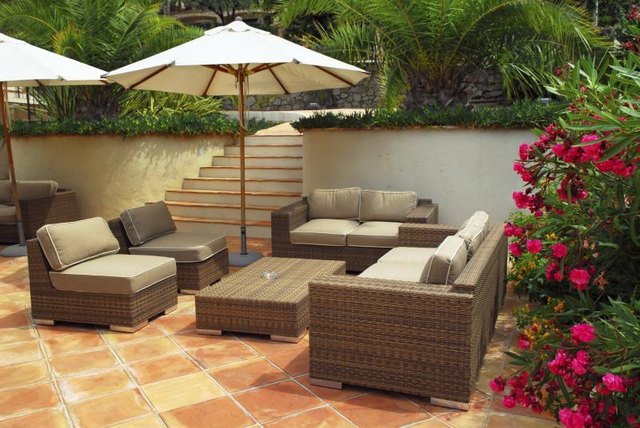 Elena Elisseeva/iStock/Getty Images
Mexican artisans are justly renowned for their hand-carved rustic furniture. Cabinets and cupboards with paneled doors, carved detailing, ornamental feet and hand-forged wrought iron hardware are both durable and distinctive. Furnish a large room entirely in rustic Mexican furniture, leaving ample room between pieces to let each one shine. Highlight a single prized piece in a small space, using a spotlight or a hand-blown glass vase stuffed with tropical blooms to draw attention to it. In a bedroom, match the heavy rustic bedstead to the exposed wood ceiling beams, and keep colors simple so they don't compete with the wood. Unbleached linen bedding and curtains, and a neutral or monochromatic woven area rug contribute to a room that is both richly appointed and restful.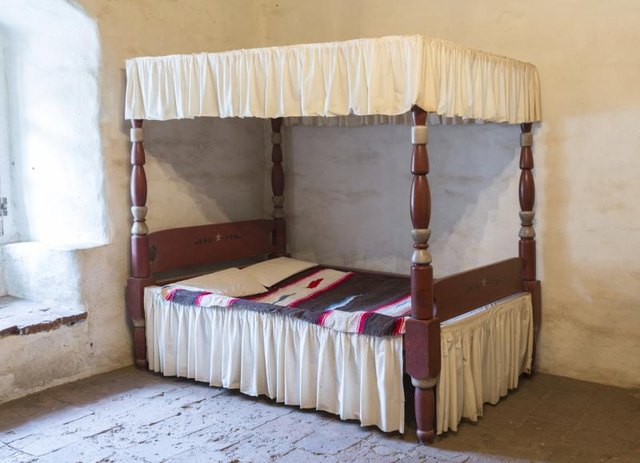 Steven Heap/iStock/Getty Images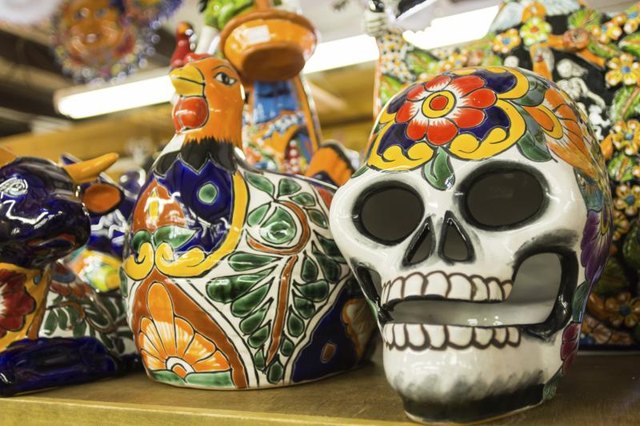 razyph/iStock/Getty Images
Promoted By Zergnet