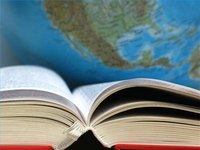 Successful tutoring businesses target multiple sources of pupils to maintain a high student load and minimize downtime. Whether you want to focus on a niche market such as test preparation or standard school assistance tutoring, ensure the success of your tutoring business by matching your skills to the most appropriate target market. The best ideas for a tutoring business help pair your services to targeting individuals who need long-term tutoring services or need services when your client load is low.
Policies
Establish strong policies that are given to parents and students from the beginning of any tutoring relationship. Include no-show policies, payment terms, last-minute assignment policies and the breadth of your assistance. Clearly outline how much homework assistance you will provide and include your on-call policy. The goal is to help students without becoming a crutch that students and parents rely on that can disrupt your non-working hours.
Life Skills
Offer tutoring services in life skills. Consider teaching cooking, money management, cleaning and laundry skills for older students and table skills, dexterity assistance and shoe-tying for students with developmental delays. Tutoring for these types of skills are not tied to as school calendar and can help bring in additional revenue to your tutoring business during leaner summer months and school breaks.
Home School
Consider focusing on the home schooling market for your tutoring business. Many home-schooled students may need additional assistance as they prepare for college or get into more complicated subjects such as calculus, physics and chemistry. By offering your services to parents who are dedicated to home-schooling their children, you can help them achieve their goal when school subjects get beyond their teaching comfort level or if their children are struggling to meet advancement goals. Your tutoring services could also offer enrichment activities and advanced subjects for gifted students.
Advertise
Advertise your services at local schools and among child psychologists, specialists, pediatric physical therapists and any other specialist that works with children or young adults. Meet with counselors and specialists to outline your services and see how you can help their students or patients. Many times parents look to school officials or medical specialists for references to help their children outside the school or therapy session. If you have a good working relationship with schools and specialists, you will increase your referrals and can have greater success in tutoring.