If you wake up one day and find that you are being constantly harassed, forbidden from engaging in your normal routine and frequently repeating yourself, you may be living with a 6-year-old child. At this age, children are bright, creative and enthusiastic, but they are also argumentative, stubborn and constantly struggling to assert their independence. Not to worry--using your child's age as a guide, you can implement simple and effective discipline.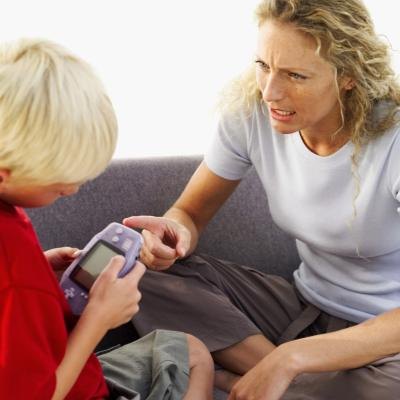 (George Doyle/Valueline/Getty Images)
When your child was a toddler, preventing unwanted behavior was as simple as a firm "No candy!" You may have had to deal with a brief temper tantrum, but toddlers are easily distracted so the problem blew over quickly. Now that your child is 6, you may find that your simple "No" is followed by "Why not?", "But, I want it!" or "You said I could have candy if I ate my broccoli, three days ago." Arguments with a 6-year-old are frequent and could go on indefinitely.
To minimize these episodes, you must have a clear set of established house rules that you can refer to at any given request. Sit down with your child and discuss your expectations. Give your child a little input on the rules and make sure he understands all consequences. Once the rules are established, your answers to arguments will be short and simple. End your side of the argument and move on, no matter what he follows with. Eventually, your disagreements will decrease in length and frequency.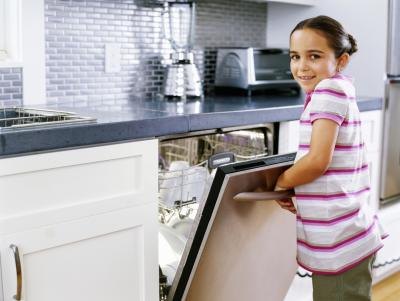 Kraig Scarbinsky/Digital Vision/Getty Images
At the age of 6, your child is discovering who she is. She is trying to assert herself and may be testing boundaries frequently. When a child of this age misbehaves, it is important to give her the opportunity to correct herself. This means when you see bad behavior coming, you should try to alert her. Eventually, she will be able to recognize when she is headed in the wrong direction.
Children this age also must be given a verbal warning when they break rules. If the behavior continues, always institute the punishment. One warning gives her a chance to recognize her mistake and change it. Too many warnings may lead to her take advantage of the situation.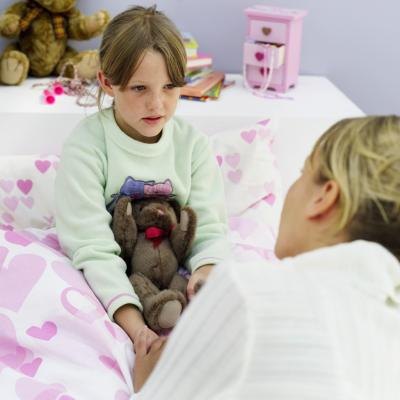 Stockbyte/Stockbyte/Getty Images
There are many options when it comes to handing out punishment to a 6-year-old. If the behavior persists after you have given your verbal warning, a timeout may do the trick. Place your child in a quiet corner of the house in a chair or on a stool, step or even the floor. Allow him to ponder his behavior for six minutes. When the time is up, have a brief talk with your child and allow him to apologize for his actions. Another method that works well for a child this age is taking away privileges such as watching television, playing video games, and time with friends or on the phone. Be sure to catch your child displaying good behavior as well. Privileges can be restored and positive reinforcement gives kids more self-confidence.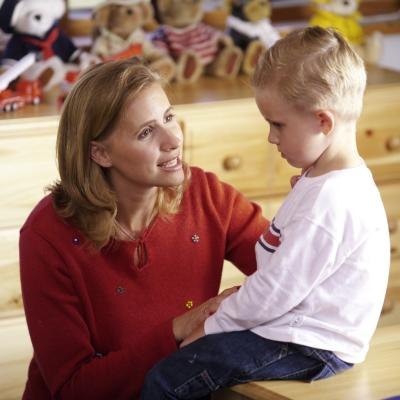 Brand X Pictures/Brand X Pictures/Getty Images
Promoted By Zergnet