Nearly everyone experiences dark circles under the eyes at some point--some more often than others, for a number of different reasons. Many times it only takes a simple change in diet, or increased fluid intake, to prevent dark circles from forming under the eyes. Other times there are some inexpensive home remedies, which will almost instantly reduce and remove dark circles under the eyes.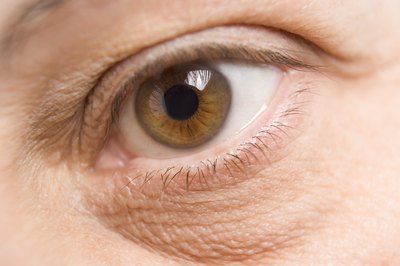 Cucumber or Potato Puree
Both cucumbers and potatoes have anti-inflammatory qualities that reduce dark circles, as well as puffiness, under the eyes. Choose either vegetable, and blend it into a puree, almost liquid form. Soak two cotton balls in the puree, and place over your eyes for 20 minutes. Rinse face thoroughly afterward to remove any puree remnants. Keep excess puree in the refrigerator for up to three days, for easy access when dark circles start to appear. The cool temperatures will also assist in reducing inflammation and dark circles.
Tea and Tea Bags
Tea is known for its soothing qualities, both internally and externally. Brew a pot of tea, and set aside a small cup. Dip cotton balls or cotton rounds in the tea, until fully saturated, and place over the eyes for 10 to 15 minutes. Green tea and chamomile tea are recommended, as they work best at reducing inflammation, and are rich in antioxidants (avoid chamomile if you have allergies, as it may induce swelling). Store the extra tea in the refrigerator for easy access when bags under your eyes start to form again. Alternately, use the tea bags themselves. After brewing a pot of tea, place the used tea bags in the refrigerator, and place the tea bags over the eyes when puffiness and dark circles appear.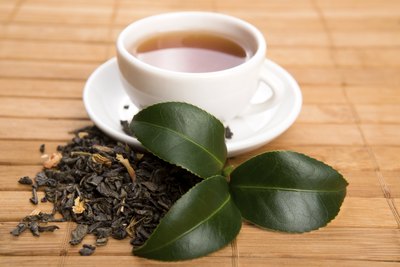 Cold Eye Mask
A cold eye mask works wonders in reducing and eliminating dark circles under the eyes. While a gel eye mask can be purchased from any drugstore, you can easily make your own right at home. Simply soak a washcloth in ice cold water, or wrap a handful of ice cubes in a wash cloth. Place the cloth over the eyes for 10 to 15 minutes, and dark circles will instantly start to disappear.
Milk and Honey
Milk and honey are two more home remedies in removing dark circles from under the eyes. Soak cotton balls or cotton rounds in cold milk, and place over your eyes for 15 minutes. Alternately, use dried milk powder, and mix with a spoonful of honey to create an easy to apply eye mask. Apply evenly over dark circles, and let sit for 15 minutes. Rinse face thoroughly afterward.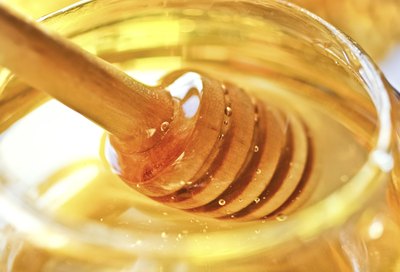 Healthy Living
Remember to maintain a healthy lifestyle. Often, dark circles are formed from lack of rest, or dehydration. Get at least 6 to 8 hours of sleep each night, and drink at least 2 liters of water each day. Also avoid salty foods as much as possible, as salt makes the body retain water, thereby forming dark circles and puffiness under the eyes.