Choosing a flattering hair color depends on a couple of different factors. Ideally, you want to choose a shade that is flattering to your skin tone and eye color, so the color that is best for one person may not be right for another, even if they both have blonde hair. Luckily, there are ways to decide on a color to get the best possible results. Read on for tips to help you choose.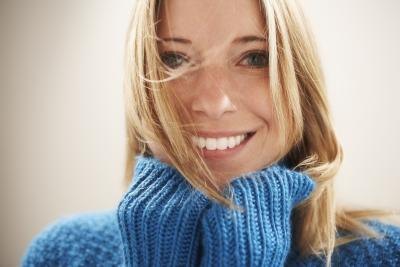 Warm and Cool
Skin tone is probably the single biggest factor in determining what hair color will look good on a person, followed by eye color. To make a decision based on these factors, determine whether you are a "warm" or "cool" type. The majority of natural blondes will be cool, with fair skin that burns before tanning and blue or green eyes. If you have olive or golden skin that tans easily and brown eyes, you are a warm.
For cool blondes, cool brown to ash blonde tones will typically be most flattering and coppery colors should be avoided as they bring out the red in your skin tone.
For warm blondes, look for gold and bronze tones that are darker than your skin. Very light shades with brassiness can be harsh on a warm skin tone. Avoid black though, because it will tend to wash out your skin tone.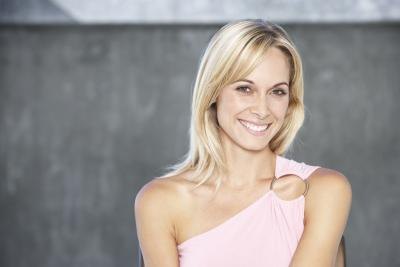 Shades
A good rule of thumb is to only go two shades lighter or darker than your natural color. Too dramatic of a change can look very awkward if you aren't going for a bold statement color. For example, many people who go from very light color to black complain that it makes their skin look very purple. This is likely because someone with naturally blonde hair wouldn't have the right skin tone to support such a dark color.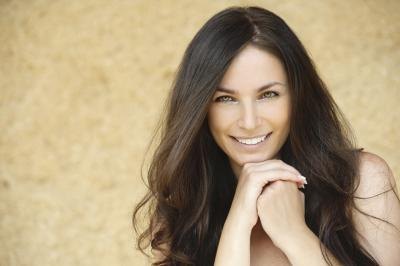 Don't Trust the Box
If you are doing a home dye job, be careful not to completely trust the picture on the box. The picture may be misleading if the model has different skin, eyes and underlying hair color from yours. Most boxes will have a color swatch on the top of the box that you can hold up to your face in front of a mirror. Also look for keywords like "ash" and "caramel" to help you figure out if it will complement your natural warm or cool tones. You can also do a strand test to see how the color will look before you dye your entire head.
If you go to a salon, your stylist can help you choose a suitable color.