While a colonoscopy isn't the most comfortable procedure, it is an important way to screen for colon cancer. Colon cancer is much easier to treat if it's detected early, so regular colonoscopies after age 40 can greatly reduce the risk of advanced colon cancer. What you eat and drink before the procedure can make the colonoscopy go smoother.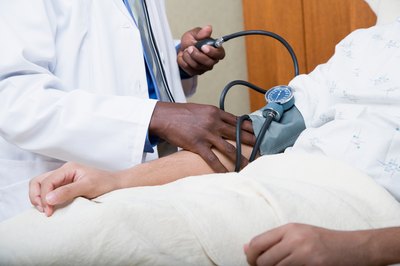 Two Days Before
Two days before your procedure, start preparing your body for the colonoscopy through your diet. Stay away from fatty, rich foods and eat lean proteins like boneless, skinless chicken breast. Plain pasta and egg noodles are OK, as are fish, turkey and clear liquids like broth. You can eat potato without fatty toppings, eggs and cheese. Drink as much liquids as you can. You are trying to prepare your body for an empty bowel by eating foods that are simple and easy to digest.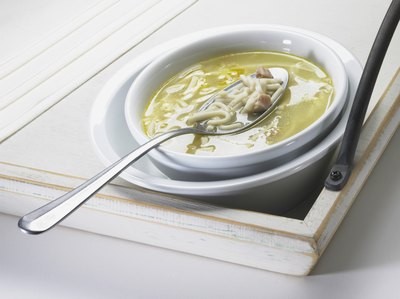 One Day Before
On the day before your colonoscopy, have a breakfast of easily digestible foods that promote an empty bowel. You can choose from the approved list for the diet above, after which you will be on a clear liquid diet only. That means that anything you consume until the colonoscopy will be a clear liquid like broth, gelatin, most types of juice, soda like Sprite or ginger-ale, or tea and coffee. In the late afternoon, per your doctor's instructions, you'll need to take the preparation drink that will clean your bowels out before the procedure. Speak to your doctor for the actual dosage and mixing instructions.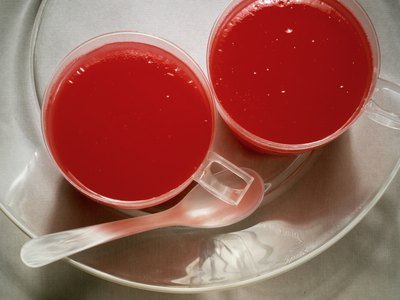 What Not to Eat
Foods you'll need to avoid until your colonoscopy is finished include rich or high-fiber foods that are hard to digest, like red meat, leafy greens, fruits and vegetables and nuts. Stay away from all solid food after breakfast the day before your colonoscopy. When in doubt, drink clear liquids that will pass through your body easily, as the preparation drink you'll take the night before your procedure will empty your bowels completely.