Getting a sore throat and runny nose can be irritating and painful. Though they are usually harmless symptoms of a cold or allergies, they can be annoying enough to ruin your day. There is not a cure for the common cold, but there are plenty of treatments and home remedies that can ease the pain in your throat and keep the runny nose at bay.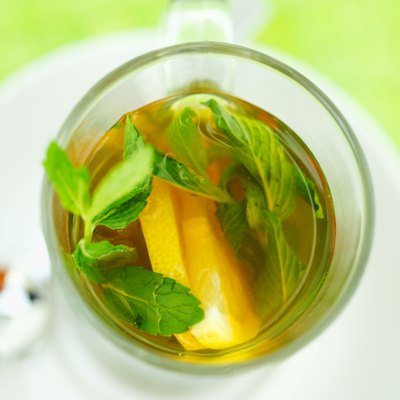 Allergies
When you get symptoms such as a sore throat or a runny nose, you should first determine whether the symptoms are due to a cold or allergies. If you suspect allergies, see your doctor. He can prescribe an allergy medication and give you tips on how to limit your contact with the trigger allergens. If your symptoms are just due to a cold, you can try the following methods.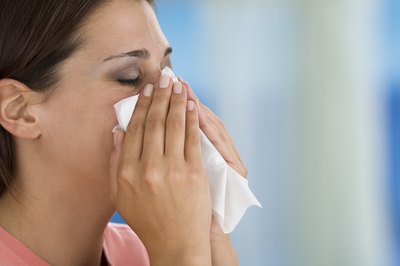 Drink Water
The best way to fight a cold is to drink plenty of water. Besides keeping your throat cooled, water will keep your body hydrated and better equipped to fight off germs. There are many hot drinks and teas you can make that will help soothe your throat and clear up some of the congestion. Drinking a cup of hot water with lemon juice and honey loosens up the mucus in your throat. Also, when you drink something hot you inhale the steam. Breathing in the steam will help break up the mucus that is clogging nasal passages and sinuses.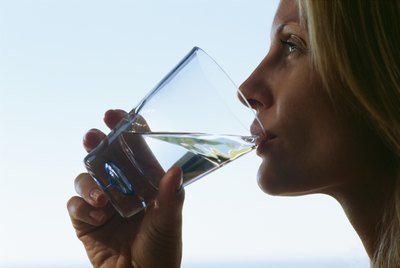 Vaporizers
Using a vaporizer is a great natural way to help soothe cold symptoms. It adds warm moisture into the air, which helps to open up nasal passages and drain sinuses. Put a portable in your bedroom at night to soothe your cold all night long. It can also help to prevent colds, as the virus typically lives in dry conditions. If you live in a drier climate, getting a humidifier that will make the air moister in your home could be a good investment. Just make sure that mold does not form, because mold spores can aggravate allergies.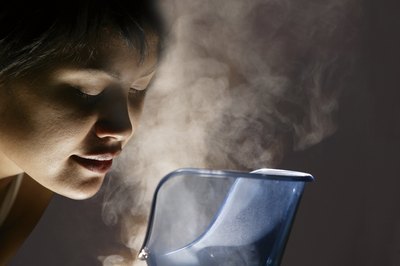 Over-The-Counter Medications
You have probably noticed that many grocery stores and pharmacies have an entire aisle dedicated to cold and flu medications. This just shows how common and annoying these ailments are. They won't prevent a cold or shorten its duration, but they can help alleviate the symptoms such as sore throat and runny nose. Make sure you read all the information on the labels because many medications have common side effects and may not be recommended for long-term use.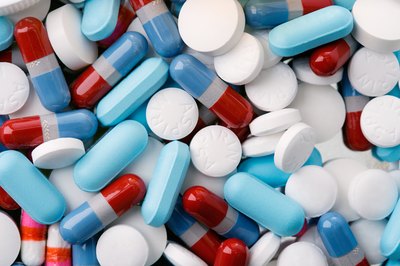 Alternative Medicine
There are a few natural supplements that could help the symptoms and severity of your sore throat and runny nose. They also may be safer than the typical over-the-counter medicines. Some people swear by taking a vitamin C to prevent and help fight colds. There is not much scientific research on the effectiveness of this, but it is perfectly safe to take a moderate dose. Other natural remedies may contain an herb called echinacea. Some studies show a 10 percent to 30 percent reduction in cold symptoms. There are many over-the-counter products that contain Echinacea. The research on zinc has mixed results also. It is available in the form of lozenges and nasal sprays. Some people swear by taking zinc, but there are side effects such as nausea and the possibility of damage to the sense of smell.