People with Stage 1 Hypertension, also known as high blood pressure, have a systolic pressure ranging from 140 to 159 and/or a diastolic pressure ranging from 90 to 99, well above the 120 over 80 that's considered normal. Stage 1 Hypertension can be controlled through a combination of lifestyle changes and medications.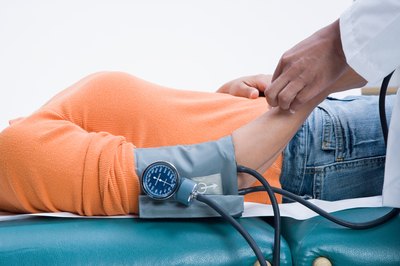 Medications
As part of your treatment for Stage 1 Hypertension, your doctor will usually put you on some type of medication. The most commonly prescribed medications are diuretics, or water pills, which work by flushing your system of excess water and sodium that can increase blood pressure. There are several types of diuretics but physicians typically prescribe a thiazide diuretic, which is mild and causes few side effects. Other medications that may be prescribed in addition to diuretics include beta blockers, angiotensin-converting enzyme inhibitors and calcium channel blockers. The medication prescribed varies for each individual.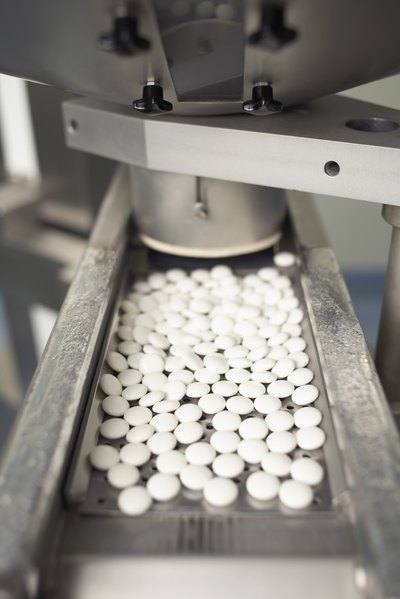 Changes in Diet
Changes in diet can go a long way in lowering blood pressure. If you are overweight, your doctor will put you on a diet to help get your weight down near normal since excess weight is the single biggest contributor to high blood pressure. If you're already at a normal weight, you should change your eating habits and eliminate fast foods, fried foods and other foods high in trans fats and saturated fats. Also include more fruits, vegetables and grains in your diet and reduce your intake of sodium to less than 2,300 milligrams per day. That means not adding salt to any foods and avoiding frozen and packaged foods, which are loaded with salt that's used as a preservative.
Lifesytle Changes
If you don't exercise, start. Even low-impact exercise like walking three or four times a week can lower blood pressure and help you lose weight. You should also seek help to quit smoking if you are a smoker, since nicotine raises blood pressure by up to 10 points after it's ingested. If you drink, limit your alcohol intake to two drinks a day. And if you're under a great deal of stress on a daily basis, try meditation, yoga or another proven form of stress relief. Combining medication and lifestyle changes can usually keep your blood pressure under control or even reduce it to a normal level.