Assisted-living facilities offer seniors and their families on-site medical facilities or personnel and professional expertise in caring for senior citizens. That guarantee, however, does not necessarily mean residents will feel happy, engaged and fulfilled. To care for the emotional, intellectual and personal well being of residents, regular activities provide the physical and mental stimuli seniors need.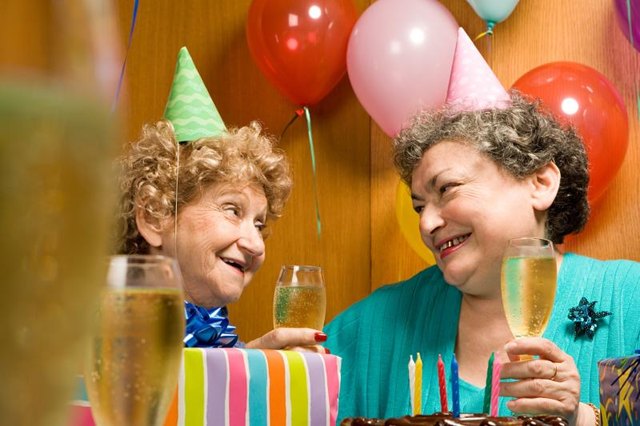 (Image Source Pink/Image Source/Getty Images)
Long periods of inactivity can lead to discomfort, atrophied muscles and further mobility loss, especially for seniors with reduced mobility. Depending on the mobility levels of residents, assisted-living facilities may offer activities such as low-impact aerobics, balance and flexibility exercises including yoga, and strength training with light weights. For seniors with more mobility, activities such as dance lessons and group walks through the facility or around town provide both exercise and social opportunities. For residents with very reduced mobility, even just tossing a ball around with a group or playing games on interactive game consoles can provide some much-needed physical stimulation.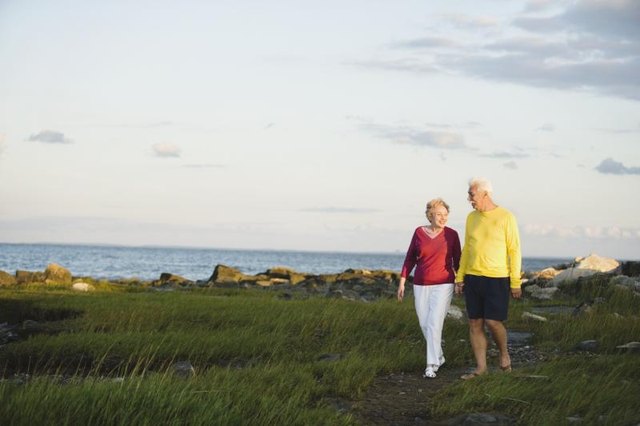 Paul Burns/Blend Images/Getty Images
While senior citizens may have earned a relaxing retirement free from daily concerns such as grocery shopping and paying bills, their minds need stimulation to stay sharp. In assisted-living communities, activities such as putting together jigsaw puzzles; participating in checkers and chess tournaments; playing card games; and doing simple analytical games such as sudoku and crossword puzzles contribute to healthy and regular brain functioning. For less-structured activities, assisted-living facilities also organize events including memory circles, where residents take turns telling stories from their lives; discussion groups on current events; and journal and creative writing sessions for interested residents.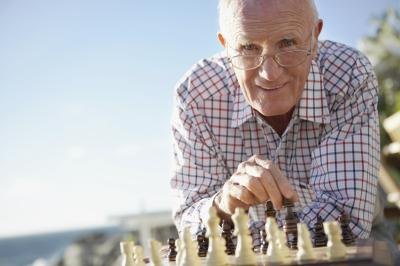 Digital Vision./Photodisc/Getty Images
Even the most luxurious assisted-living facility may start to feel claustrophobic if the resident doesn't head outside from time to time. To encourage social interaction among residents and keep seniors involved with their communities, many assisted-living facilities organize regular field trips. Destinations might include local sports events, parks, theaters, restaurants, museums or places of worship. Structured volunteer activities might be in schools, parks or community centers. Seniors have a lot to offer society, and volunteer activities such as reading stories in hospital nurseries or helping out in a local garden may make for engaging outings.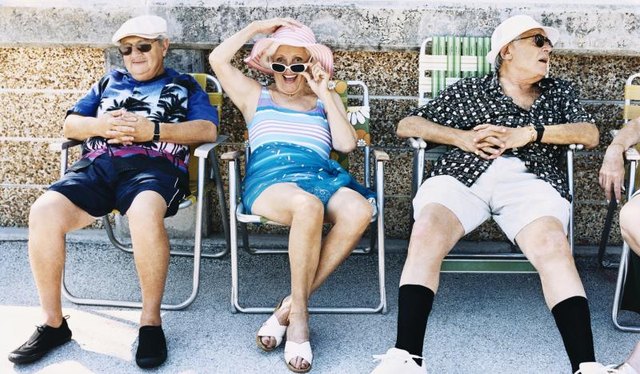 Digital Vision./Digital Vision/Getty Images
Drawing from long lives full of memorable experiences, senior citizens can live active cultural and creative lives in an assisted-living facility. Through activities such as taking pottery classes, painting, attending musical events, photography, writing in poetry groups and staging theater presentations, residents can learn a new craft and continue to use artistic creation as an important form of self-expression. When incorporating younger volunteers or instructors, these events may generate mutually beneficial and socially rewarding intergenerational exchanges. Senior citizens may benefit from being around the energy of youth, and younger participants might learn from the experiences of age.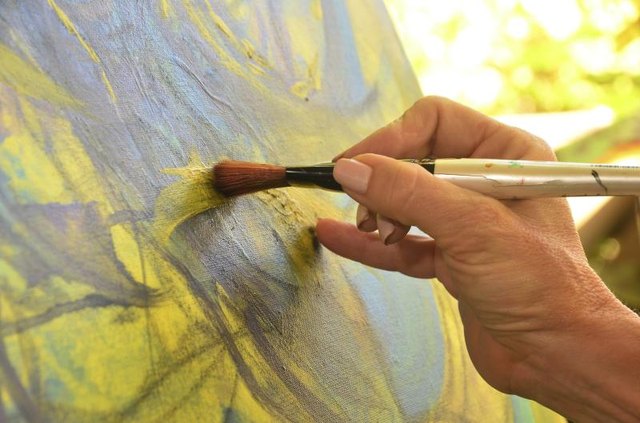 TimothyOLeary/iStock/Getty Images
Promoted By Zergnet