Pew decorations can create an impressive first impression for guests, serve as a great photo opportunity and define the wedding's theme. With unique and customized decor rising in popularity, items that were previously overlooked in decorating pews are now appearing down the aisle.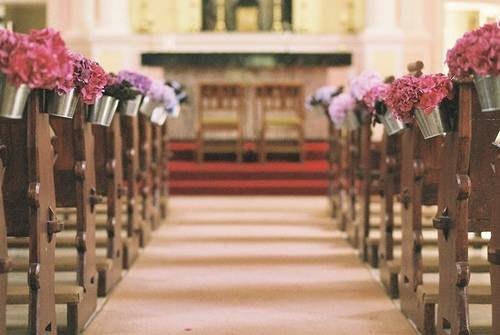 Keep a seasonal theme consistent during the ceremony by using seasonal items as a pew decoration. For spring, consider a sprinkling of butterfly or baby bird-themed accessories. Seashells and fruit are particularly appropriate for summer weddings. For autumn wedding, fall leaves or small pumpkins add a harvest season touch. White dried flowers or snowflakes a white display perfect for winter weddings.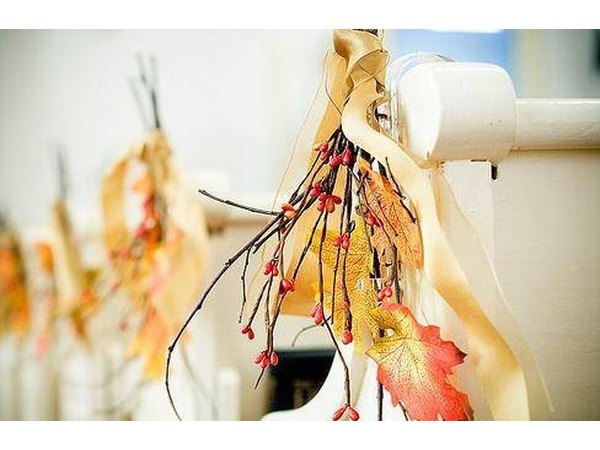 Take advantage of a particularly dark or light church atmosphere to present striking contrast at each pew. If the church is dark, pure white bows and flowers make a bold statement when guests enter the church. Dark, rich colors such as burgundies and sapphires provide an elegant touch to a white country chapel. Finally, if using candlelight, consider luminescent or etched glass candleholders to create geometric reflections throughout the room.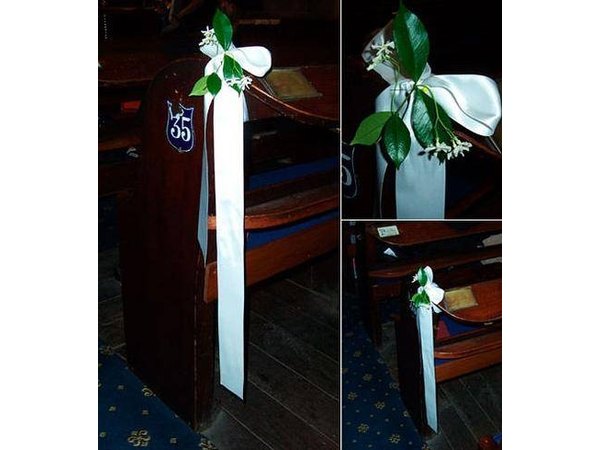 If you'd like a country touch, the simplicity of these hanging decorations is ideal. The cones can be made or purchased at local floral and craft stores and filled with a bride's favorite bouquets. Consider also adding foliage and stock flowers to give the cones a fresh-picked appeal.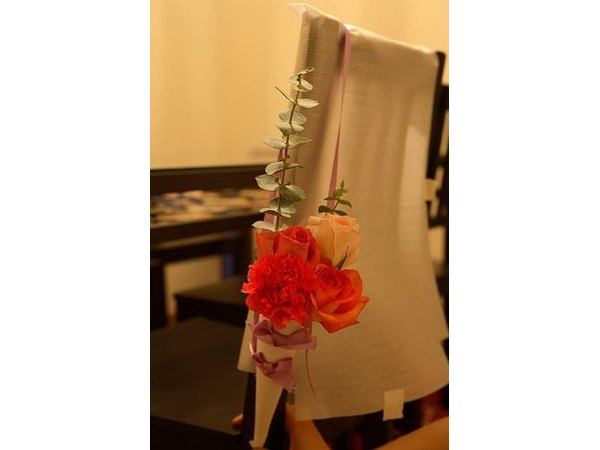 For the environmentally-aware couple, potted plants create a modern and creative touch for the walk down the aisle. When using potted plants, height and body should be carefully considered, as they plants should be distinct but remain unimposing. Also, be sure to water the pots the night before the ceremony to ensure a fresh display.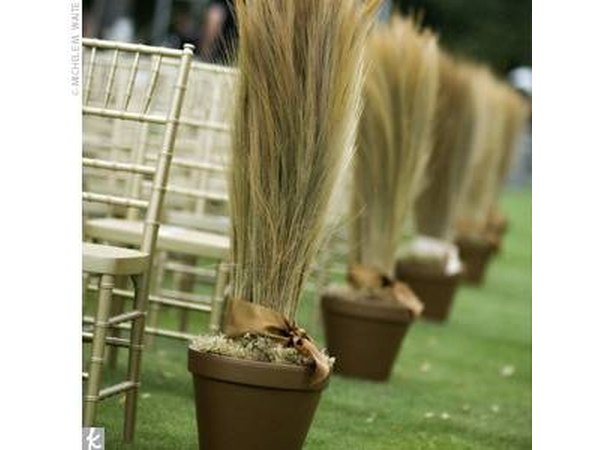 For those brides with allergies or who don't like flowers, consider using fruit in the decor. Apples, pumpkins, berries and citrus rinds can provide a distinct, fragrant pew decoration. If working with fresh fruit, consider hiring a florist to prepare the decoration to ensure they are fresh for the big day.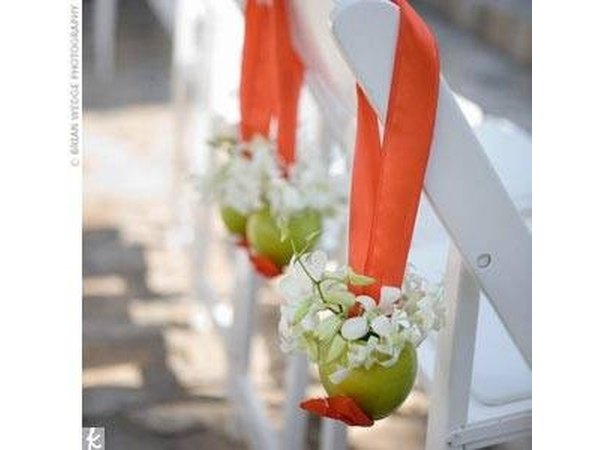 Promoted By Zergnet