The right restaurant décor can positively impact your bottom line by attracting repeat customers who feel at home in your establishment. When choosing your restaurant's décor, keep your ideal customers in mind and create a soothing atmosphere where they can relax, enjoy and unwind from the day.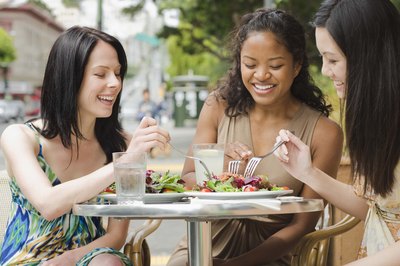 Geographical
Base your restaurant's design around the immediate geographical area. For example, if you are opening a Cajun-themed restaurant in the heart of Louisiana bayou country, include local swamp art, stuffed alligators and numerous crab and shrimp accent pieces. If your new restaurant is located in the heart of New Orleans, create a jazz-inspired atmosphere with musical instruments and framed paintings of musicians in action.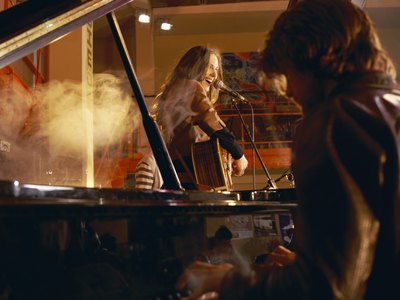 Mascot-Inspired
Team up with a graphic designer to construct a mascot for your restaurant. Have the mascot mimic the atmosphere that you want to create in your establishment. For example, if your restaurant is near a university, develop a mascot that is a more relaxed version of the school's mascot to play on the familiar. For a family, beach-themed restaurant, develop a laid-back mascot, such as a cuddly crab or snail, which could also sell as a child's toy, a coloring book character or a collectable souvenir.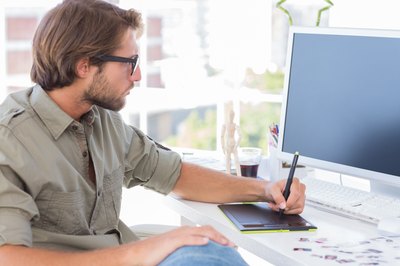 Nostalgic
Create a retro 1950s theme complete with life-sized Elvis, Marilyn Monroe and James Dean cutouts, vintage jukeboxes, checkered tablecloths and miniature classic automobiles.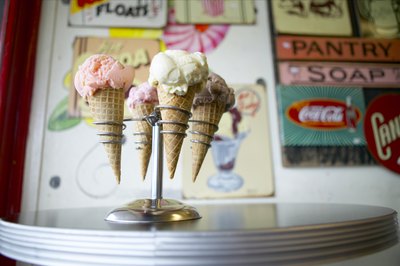 French Bistro
Create an authentic-feeling French bistro by putting down black and white checkered floors and painting the walls a bright yellow color. Purchase sleek black bistro tables and high-backed chairs and tie in the French Bistro look with bright yellow dinnerware. Hang French posters on the walls and use various accent pieces, such as a vintage bistro chalkboards, to further tie in the look.
Romance
If your targeted clientele happens to be celebrating couples, use the romance décor theme to inspire your patrons to make it "their place." Paint the walls, a light, inviting color and hang tasteful framed art that depicts couples in love. Place fresh flowers and votive candles on the tables. Allow the music to become a part of the décor by sticking to a consistent romantic musical style.