The number of formal nights on a cruise will depend on the cruise line and the length of the cruise, and will generally range from 1 to 3 nights. If you're prepared ahead of time for what formal attire means for you and your family you'll have an easier time of relaxing on your vacation.
Gentlemen
For gentlemen, formal attire usually refers to a tuxedo, but a business suit will sometimes be appropriate as well. This will vary based on the cruise line. Tuxedos can often be rented and transported on board if you do not own one yourself or in some cases can be rented on board the ship. It is important to check with the cruise line if you plan on renting a tuxedo on board to ensure this is a service it offers.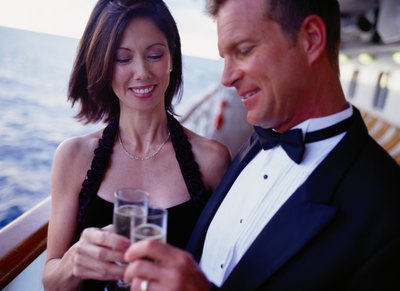 Ladies
Women can be a little more flexible by choosing between long evening gowns, dressy cocktail dresses or very dressy pants suits. A shorter cocktail dress can be dressed up with stockings (as opposed to bare legs), jewelry and dressy shoes.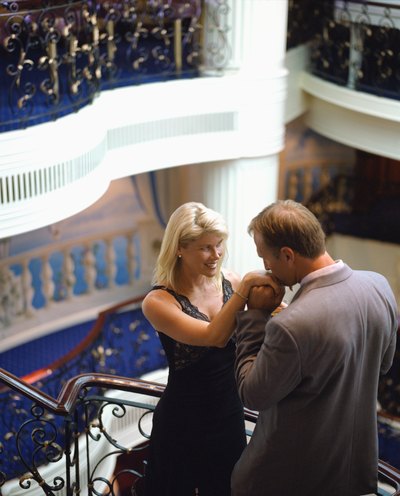 Children
Boys can wear tuxedos or suits like the grown-up men on the cruise. A suit with matching shorts would be appropriate for young boys as long as it is still worn with dress shoes and socks. Girls should wear dressy dresses in keeping with what they may wear to a formal wedding. Avoid cotton sundresses and sandals as these are not formal wear.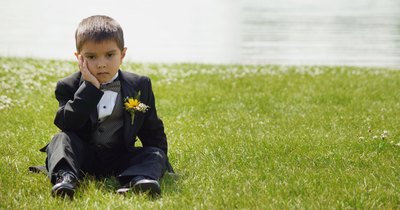 Teenagers
Teen styles are often slightly different from that of older adults, but they can remain trendy while still dressing formally. Teenage boys can wear suits or tuxedos and may prefer to blend in or choose a more interesting tie or suit color than an older man. Teenage girls can wear similar styles to those they may wear to a prom or homecoming dance and in keeping with the evening gown or cocktail-dress suggestion. Parents can certainly be the judges of appropriate clothing for their teenagers.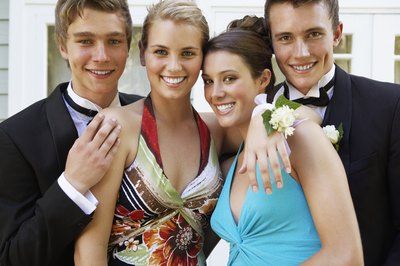 Purpose
The purpose of the formal nights on a cruise is to create an elegant experience. There are often alternative dining options if your family does not like formal wear. However, the dress regulations are typically enforced and it is courteous to observe the suggestions for the entire time you are in the dining room.