A pinched sciatic nerve can cause tremendous pain throughout the back of the leg. Sometimes it is caused by something as simple as sitting on a wallet while driving. Other times sciatic pain is caused by a herniated disc or other spinal problems. Regardless of the cause, there are home remedies that can help relieve sciatic pain from a pinched nerve.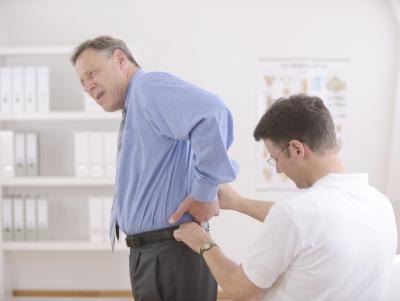 (mangostock/iStock/Getty Images)
A buttocks stretch can relieve sciatic pain that could be caused from a damaged back. You will need a pillow, a belt or similar device and clear floor space. Lay on your back with a pillow behind your head and your knees in the air. Your upper leg should be straight up while your lower leg should be parallel to the floor. Your lower back should be flat on the floor as well. Take the belt, grip the ends with both hands, and loop it behind mid-thigh. Put your hands by your sides and then relax your legs to where they are putting pressure on the belt but not dropping to the floor. Take deep breaths, concentrating your exhale through your buttock muscles. Hold this position for at least a minute.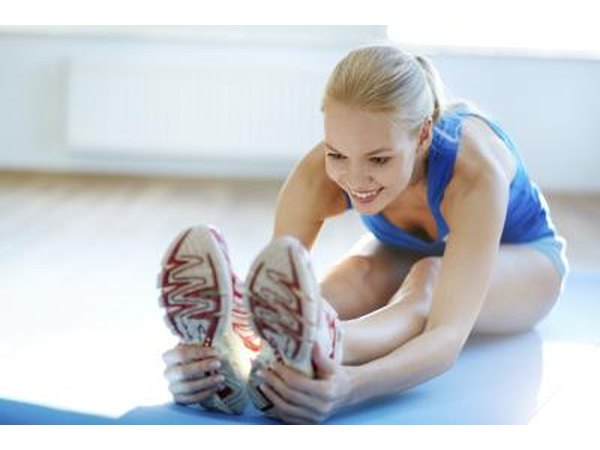 shironosov/iStock/Getty Images
Botox isn't just for the face. The same muscle paralysis-causing shot can also relieve muscle pains in other parts of the body. A qualified doctor would shoot Botox through the buttock muscle around the piriformis muscle that could be causing pressure on the sciatic nerve. This would cause that muscle to be numb while a person goes through physical therapy and stretching. The intent is to limit the pain felt while a person rehabilitates that muscle. Shots last a few months.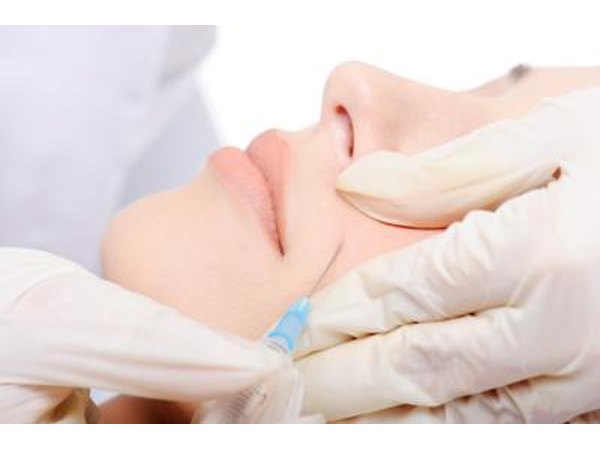 Valua Vitaly/iStock/Getty Images
A deep tissue massage may also prove to help relieve sciatic pain. Sometimes deep tissue massage is part of physical therapy. The massage may be concentrated on the affected buttock area closer to the lower back. That is the location of the piriformis muscle that may be causing pressure on the sciatic nerve. It lies deep inside the buttock, so heavy massaging or heat may also be involved. The rest of the leg muscles, such as the hamstrings, may also be massaged to relieve any additional tension on the sciatic nerve.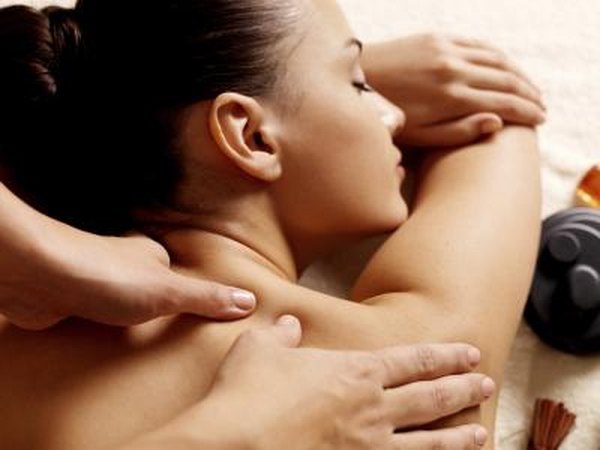 Valua Vitaly/iStock/Getty Images
Promoted By Zergnet