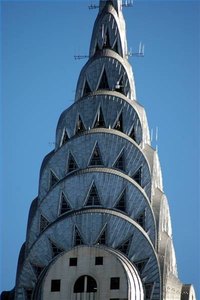 Grand Central has a long history of ups and downs, but since its revival in the 1980s and 1990s, it is not only a historical fixture and transit hub but also a tourist attraction. Located at 87 E. 42nd St., Grand Central is the centerpiece of a bustling area whose many things to do are sometimes overlooked.
Grand Central Terminal
Grand Central is often dismissed as just a transit hub, but it is actually one of New York City's finest tourist attractions. The terminal is open from 5:30 a.m. to 1:30 a.m. every day, although the hours of the dining and shopping options vary. Walk around the terminal at your own pace, take public guided tours at 12:30 p.m. Wednesdays for a suggested donation of $10. Or schedule private guided tours; as of July 2009, costs were $5 per person for groups of more than 10 or $50 per person for groups smaller than 10. Be sure to visit the Whispering Gallery, where two people can stand in opposite corners and hear each other whisper quietly.
Visit the dining concourse for dozens of counter-service restaurants and a common seating area. Or try one of the six sit-down restaurants, including the well-known Campbell Apartment and Oyster Bar & Restaurant. You will also find a market, food specialty stores and plenty of other shopping, all within the terminal.
Nearby Tourist Attractions
The Grand Central Partnership offers free 90-minute guided walking tours of the area at 12:30 p.m. Fridays. A self-guided tour might consist of a few other known New York City attractions, just a block or two from Grand Central: the Chrysler Building, Waldorf Astoria and New York Public Library. The Chrysler Building, located at 405 Lexington Ave. at 42nd Street, does not have official tours, but visitors can walk through its famous Art Deco lobby. The Waldorf Astoria, located at 301 Park Ave., was once the world's largest hotel. The main branch of the New York Public Library, at Fifth Avenue between 40th and 42nd Streets, often has special events or public exhibitions. Or, just visit for its architectural presence and neighboring Bryant Park.
Dining and Shopping
In addition to the dining within Grand Central itself, there are many nearby restaurants and stores. Some of the casual restaurants are geared more toward office workers and have early closing times. The area one block east on Lexington is geared more toward local residents. A short walk to the west, and Fifth Avenue or Madison Avenue provide options for shopping, window shopping or people-watching.